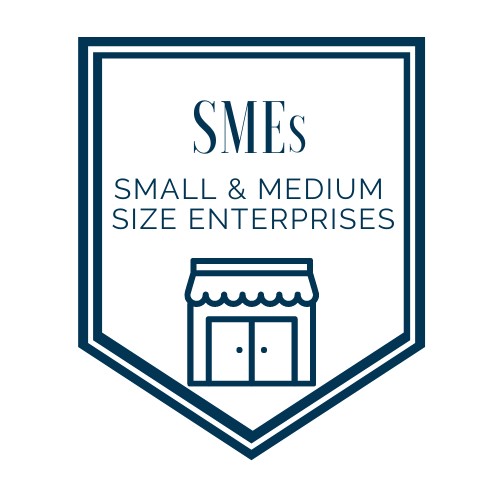 Section 2:
IP Protection Tool Kits
The second section is a compilation of tool kits that you can use to develop and mature your brand protection strategy. These tool kits are intended to guide your thinking and decision-making around your brand protection strategy.
What is in this section?
2.1
A STRATEGIC APPROACH TO IP PROTECTION
2.2
REGISTERING YOUR TRADEMARKS: A STEP-BY-STEP GUIDE
2.3
THE THREE M'S OF TRADEMARK REGISTRATION
2.1: A STRATEGIC APPROACH TO IP PROTECTION
Intellectual property protections should be an important strategic consideration for any business, but this consideration is particularly important for SMEs. There are no one-size-fits-all solutions to brand protection challenges. Each business is unique in terms of its product offerings and market strategy, resource constraints vary by firm, and counterfeiting risks are not equally distributed. Taking a strategic approach to the development and implementation of intellectual property protection strategies means being honest about your likely exposure to risk, identifying your available resources and strategic options, and finding the most efficient and effective mix of responses available. Strategic approaches to IP protection are not a question of whether you should initiate protection but rather how soon you will initiate a strategy and what your strategy should look like.
Securing Legal Counsel
One aspect of brand protection strategy that we have not addressed directly in this guide is the use of legal counsel. Outside counsel can be very helpful in navigating the intellectual property rights environment, particularly when you are dealing in a foreign country. Yet, the basics of establishing a brand protection strategy can be accomplished without legal counsel, should you choose to do so. With the vast amount of information available online from official sources, the availability of resources focused on SMEs and the ease of filing and recordation – due to the Internet – some businesses find that it is easier to accomplish the building of a brand protection strategy on their own. However, we do advocate for the use of legal counsel in certain situations. First, if you have a trademark that is more generic than distinctive, seeking the advice of legal counsel is highly recommended, particularly when completing registrations outside of the U.S. Second, when developing an international strategy it is recommended that you seek legal counsel in the countries wherein your strategy will focus. In-country expertise will greatly reduce the challenges you will face in the registration and recordation processes, and they will have knowledge of the resources you will need to fully implement your strategy. Finally, once you have identified infringement that you want to pursue through the courts it is essential that you enlist the aid of legal counsel.
We at the A-CAPP Center do not make recommendations on legal counsel, nor do we provide legal advice. However, should you wish to secure an attorney to assist with your brand protection activities, we are happy to connect you with other brand owners who will be happy to share their recommendations with you. Additionally, we would encourage you to look into programs like INTA's Pro Bono Clearinghouse designed to help SMEs get legal advice on trademark issues.
2.2: REGISTERING YOUR TRADEMARKS: A STEP-BY-STEP GUIDE
According to U.S. common law trademark rights, you can claim ownership of your unique marks as soon as you use them in trade and commerce. Trademark rights begin once they are used by you in a manner that distinguishes your goods from the goods of other firms, and you cannot claim marks that are not used as part of your business. While it is possible to develop a trademark and use it in the market without registering that mark, we do not recommended that you take this approach.
Having a registered trademark allows you to use the full extent of the law to protect your business. Using a mark without registering it substantially limits the extent of your rights. If your business currently operates across state lines or internationally, or if you have plans for growth that extend beyond a single geographic area to which common law trademark rights are limited, you should have a comprehensive trademark registration strategy.
Remember that in seeking to register a trademark you must be clear about the products that will bear your marks. While you do not need to have a unique trademark for each product or service that you provide, you cannot claim rights over broad categories of goods or services. The USPTO offers the following advice when thinking about trademark registration:
"By being specific about the goods or services your trademark represents in your registration, you clearly identify the scope of use. You can legally prevent others from using the same or a similar trademark for related goods or services without your permission. Applying for more goods or services than you currently use, or intend to use, is likely to cause your application to be denied."
The remainder of this guide walks you through a step-by-step process for recording your trademarks with the USPTO, the official agency tasked with granting recognized trademarks at the federal level. Additionally, this guide discusses state-level trademark registration and the processes involved in registering your marks internationally. Finally, this guide discusses the process for submitting your registered trademarks to U.S. Customs and Border Protection and international customs agencies, a necessary step in the development of a comprehensive brand protection strategy.
2.3: THE THREE M'S OF TRADEMARK REGISTRATION (Manufacture, Market, Maybe): A PRACTICAL GUIDE TO DEVELOPING AND MAINTAINING A TRADEMARK REGISTRATION STRATEGY
One of the things that has likely become clear over the course of this guide is that the costs for registering your trademarks domestically and internationally can quickly add up. Constraints on time and money make it necessary to be strategic about where you register your marks and when. To assist you in creating a broader registration strategy, we have compiled a simple approach to prioritizing and planning your recordation activities that we call "The Three M's of Trademark Counterfeiting", which is outlined in the next section of this guide. If resources were endless, it would be no problem to register your trademarks in every part of the globe. But resources are not endless. Constraints on budgets and your time make it necessary to be strategic about your trademark registration strategy. Importantly, a strategic approach is not static but rather dynamic, adjusting to the movements of your business.
Some choices around trademark registration are relatively straight forward – you should first register your marks in your home state and with the USPTO. However, after this is done what is the most appropriate course of action? Following the steps outlined in this guide will help you to answer this question.
The Three M's of Trademark Counterfeiting Approach was designed to help you identify and prioritize the elements of your trademark registration strategy. This approach begins with understanding that all strategies must acknowledge where the business is right now and appreciate where it is likely to go in the future. It prioritizes registration based upon where your resources are currently invested and where your activities are currently focused. Using this as a basis, the approach then helps you to think strategically about where you business is likely to go.
Following the steps in this guide will help you to develop an actionable trademark registration plan that should become a living document within your business. It can be adjusted as situations change, and it must be updated to keep pace with your activities, growth, and evolution. No matter what stage of development you are in – from start-up to business that has realized decades of success – this guide should be one of your most essential brand protection resources.
Once you have adopted this approach, you should implement an intellectual property recordation process that allows you to stay on top of re-registration requirements and catalogue your existing intellectual property and how each is protected.
Remember, this is a strategy of trademark registration. Protection of your registered marks goes beyond this process. However, following these steps will provide you with the foundation needed to begin compiling the remainder of your brand protection strategy.
Disclaimer: The intent of this guide is a tool and should not be considered legal advice.