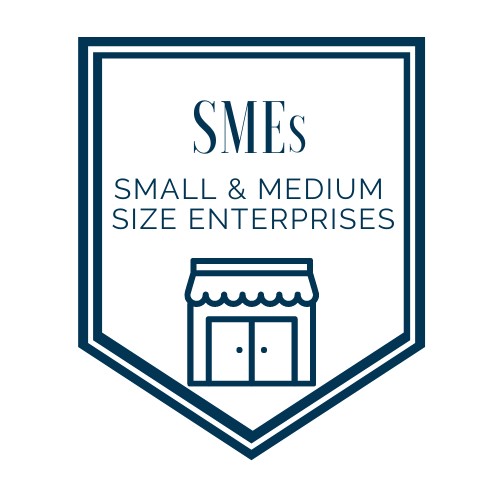 Jay Kennedy
Assistant Director for Research, Center for Anti-Counterfeiting and Product Protection, Michigan State University
Bradley Harrah
JD, May 2021, College of Law, Michigan State University
What does this guide provide?
Guidance to help small and medium-size enterprises make effective strategic decisions about trademark protections. Having a robust and active strategy around the recordation and protection of trademarks is an essential component to protection your business long-term. This guide was designed with this goal in mind and is structured to assist you in the development of a strategy that is specific to your firm's unique needs.
Who is this guide for?
This guide is designed to give essential information to firms at all stages of development – from start-ups and emerging businesses to established firms – that are looking to develop or strengthen their brand protection strategy.
What is in this guide?
1
INTELLECTUAL PROPERTY PROTECTION
The first section provides information and data about the importance of intellectual property protection, an introduction to trademarks and related laws, a discussion of product counterfeiting, and a brief overview of the importance of developing a comprehensive brand protection strategy.
1.1
THE BASICS OF A TRADEMARK
1.2
COUNTERFEITERS: YOUR UNSEEN COMPETITORS
2
SUBJECT SPECIFIC TOOL KITS
The second section is a compilation of subject-specific guides that form a tool kit that you can use to develop and mature your brand protection strategy. These guides are intended to be used in an active way, guiding your thinking and decision-making around your brand protection strategy.
2.1
A STRATEGIC APPROACH TO IP PROTECTION
2.2
REGISTERING YOUR TRADEMARKS: A STEP-BY-STEP GUIDE
2.3
THE THREE M'S OF TRADEMARK REGISTRATION
3
BRAND PROTECTION RESOURCES
The third section contains a list of resources – associations, groups, law enforcement agencies, training programs, etc. – that can be helpful in the protection of your brand. These resources highlight the community of brand protection professionals that exist to support you in the protection of your intellectual property rights.
3.3
LAW ENFORCEMENT RESOURCES
3.4
EDUCATION AND TRAINING RESOURCES
3.5
IP PROTECTION RESOURCES
As always, the A-CAPP Center is here to assist and support you as well. As you progress through the guide, feel free to reach out to us as needed when you are looking for a bit of insight or have trouble translating aspects of the guide to your business. We welcome your input, insights and questions, and we look forward to supporting you in the protection of your brand!
Disclaimer: The intent of this guide is a tool and should not be considered legal advice.