Part 1: July 2020
---
Our July 2020 series was held July 20-22 and included discussions among brand protection and anti-counterfeiting practitioners and researchers around issues in brand protection post-pandemic, looking into the future. A-CAPP Center Student Summer 2020 Interns were also highlighted over the three-day period.
Missed our July sessions or want to earn possible continuing education credits? Our July 2020 recordings are now available for purchase for $35 per recording.

---
MONDAY, JULY 20
---
Sessions
E-Commerce and Counterfeits: Evolving Consumer Behavior
Panel: Kari Kammel (moderator), Charlie Olschanski, Pat Huddleston, Anastasia Kononova, Staci DeRegnaucourt

COVID-19 and Counterfeits: Impact on Industry and The Way Forward
Panel: Jay Kennedy (moderator), Mark Schildkraut, Mike Gannon, Lori Mayall, Lisa Smiley

Evolution of Criminal Behavior by Counterfeiters in E-Commerce
Panel: Jay Kennedy (moderator), Brian Fogarty, Cristina Posa, Hernan Albamonte, Ben Mok
Student Highlight
Madison Gowell, Senior, Criminal Justice
Lucy Ching, Senior, Criminal Justice
Tyler Armstrong, 3L, College of Law
Elizabeth Thomas, Senior, Criminal Justice
---
TUESDAY, JULY 21
---
Sessions
Anti-Counterfeiting and E-Commerce Proposed Legislation: The Way Forward
Panel: Leah Evert-Burks (moderator), Carolina Giuga, Kasie Brill, Andrew Love

Federal Agencies Responses to Counterfeits and COVID-19
Panel: Jeff Rojek (moderator), Christopher Merriam, Bill Ross, Goli Gharib

Online Counterfeits: The Pharma Experience
Panel: Saleem Alhabash (moderator), John Hertig, Tim Mackey, John Zacharia, Tara Steketee
Student Highlight
Ben Raab, Senior, Political Theory & Constitutional Democracy
Chloe Reed, 2L, College of Law
Jeremy Contardi, Junior, Criminal Justice
Jonas Hallstein, 2L, College of Law
Elise Plancon, 3L, College of Law
---
WEDNESDAY, JULY 22
---
Sessions
Counterfeits on the Dark Web
Panel: Jeff Rojek (moderator), Tom Holt, Dan Levy, Anne Keough, Kevin Chow

A Disrupted Supply Chain: How Does This Impact Brand Protection in the Next Year?
Panel: Jay Kennedy (moderator), Bill Mansfield, Stan Griffis, Josh Hopping

SME's and Brand Protection in a Time of Crisis
Panel: Jade Sims (moderator), Jay Kennedy, Eric Mistrovich
Student Highlight
Deepu Karchalla, Junior, Criminal Justice
Annabelle Greseth, Senior, Political Science
Tori Curtis, Junior, Supply Chain Management
Emily Binienda, 1L, College of Law
---
---
Part 2: December 2020
Our December 2020 series was held December 7-9 and included executive education sessions on December 10. The conference built off of our July conference with discussions among brand protection and anti-counterfeiting practitioners and researchers around issues in brand protection looking into the future. A-CAPP Center Student Fall 2020 Interns were also highlighted over the three day period.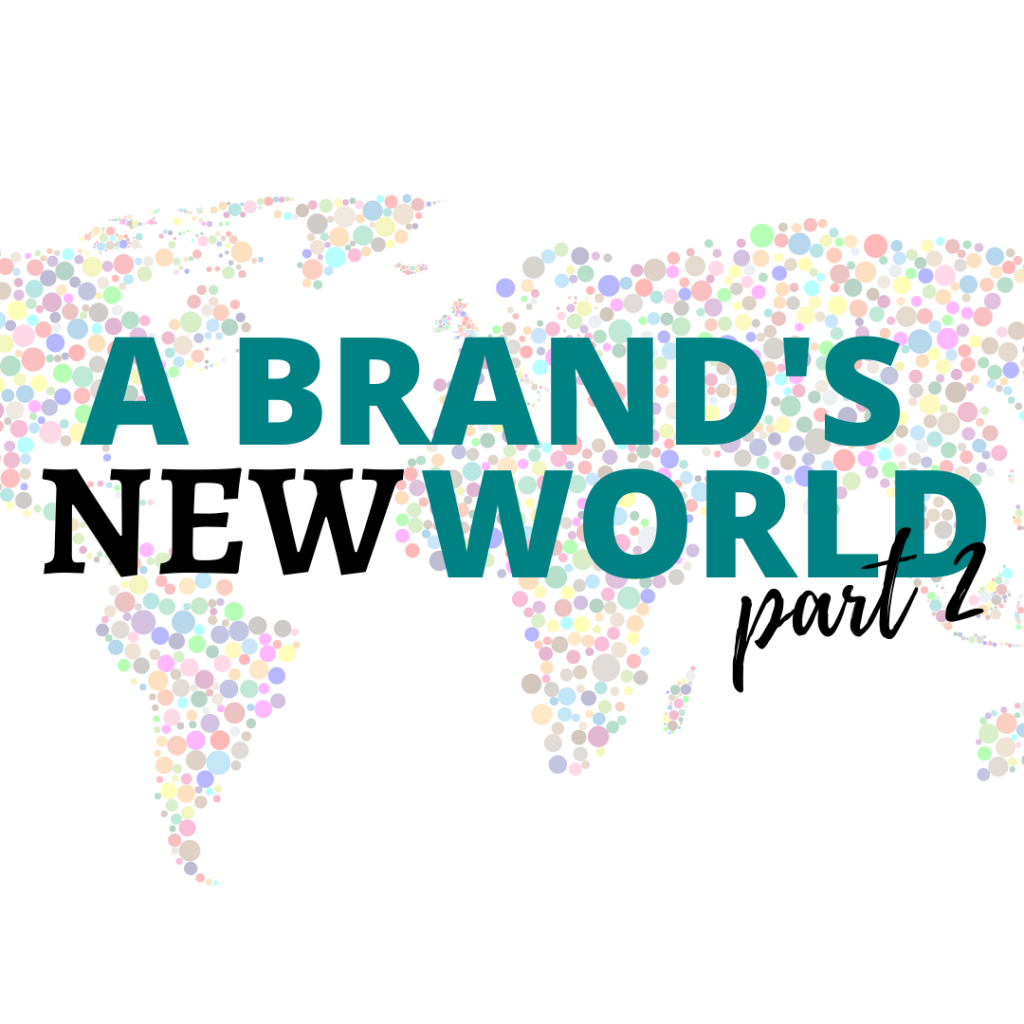 ---
MONDAY, DECEMBER 7
---
Sessions
SESSION 1: Hot Topics on Brand Protection in China
PANEL: Kari Kammel (Moderator), Jack Chang, Jim Cunningham, Alan Liu, Lenny Xue
DESCRIPTION: China's continued status as the country leading the globe in the production and distribution of counterfeit products continues to challenge governments, brand owners, consumers, and retailers. This session will explore brand protection strategies that IP rights owners can employ to strengthen the effectiveness of their investigation and enforcement efforts. Stakeholders from multiple perspectives will discuss how to tackle existing and emerging issues within China.


SESSION 2: Supply Chain Evolution Revisited: How COVID-19 Continues to Impact Brand Protection and Anti-counterfeiting Initiatives
PANEL: Stan Griffis (Moderator), Josh Hopping, Pervin Taleyakhan, Merle Saddick, Chris Nordin
DESCRIPTION: 2020 has brought major shifts to supply chains and the impact of COVID-19 has challenged brand owners in a number of unique ways that may have lasting effects upon the business environment. This panel explores how the mix of reactive and proactive strategic approaches has been influenced by current global issues, as well as the continued impact of COVID-19 on the effectiveness of traditional brand protection activities.


SESSION 3: Recent Trends in Packaging From Technology to Legal
PANEL: Leah Evert-Burks (Moderator), Matt Daum, Justin Gaudio, David Kellar, David Yingling
DESCRIPTION: The importance of product packaging is undeniable. It is essential to securing a product during shipment, marketing and advertising designed to influence consumer choice, and security features that ward off theft and reduce counterfeiting. This panel will discuss this vital link between packaging and brand protection, provide an overview of current and developing technologies, and discuss how the courts have viewed the relationship between packaging and IP rights.


SESSION 4: Proactive Strategies on Social Media to Protect Brands
PANEL: Saleem Alhabash (Moderator), Carolina Giuga, Tim Mackey, Nancy Merritt, Zoe Martin
DESCRIPTION: The popularity and wide-spread use of social media as a vehicle for information sharing has quickly transitioned into opportunities for commerce and trade. Accordingly, counterfeiters have become proficient at utilizing social media platforms to market and sell their illicit goods directly to consumers, thereby cutting out the middleman that is the e-commerce platform. This panel will explore important trends in the use of social media that affect brand protection activities, with a focus on identifying proactive strategies that brands can utilize as trends in social media usage shift.
---
TUESDAY, DECEMBER 8
---
Sessions
SESSION 5: Exploring Free Trade Zones Globally: How Counterfeiters Take Advantage of this Trade Facilitator
PANEL: Kari Kammel (Moderator), Wael Aladhami, Hernan Albamonte, Emilio Daireaux, Bruce Foucart
DESCRIPTION: The proliferation of free trade zones (FTZs) in order to facilitate trade around the world creates a constant stream of challenges to brand protection strategies. This panel will explore FTZs and how brands can develop effective solutions to these challenges and ultimately create more adaptive and collaborative interventions. Panelists will share their experiences with brand protection activities across the globe, including Central and South America, the Middle East and Africa.


SESSION 6: Online and Brick and Mortar Enforcement: Finessing the Right Balance with Strategy
PANEL: Leah Evert-Burks (Moderator), Jimmy Kryskowiak, Susan Liu, Melissa Silverstein, Mike LeMieux
DESCRIPTION: Consumers have a range of shopping options in today's retail environment. As the balance of consumer retail spending tips away from brick-and-mortar toward online options, brand protection strategies have evolved and shifted. This panel will explore how brand protection enforcement and investigation strategies differ, as well as the ways in which they are similar, across physical and virtual environments. Additionally, panelists will explore how brands balance priorities and risk to assess counterfeiting threats and respond to challenges that exist across physical and virtual marketplaces.


SESSION 7: Discussions of Change: Perspectives on E-Commerce in the Next Year
PANEL: Jay Kennedy (Moderator), Kebharu Smith, Jason Kosofsky, Alan Swayne, Nicholas Waldman
DESCRIPTION: The challenges of dealing with counterfeits on e-commerce platforms and the bad actors that are engaging in this behavior has become a growing concern. This panel includes brand and platform insight on initiatives or proactive activities e-commerce platforms are taking to help stem the sale of counterfeit goods.


SESSION 8: COVID-19 Vaccines: How to Protect the Most In-Demand Product in Recent History from Counterfeit or Other Criminal Activity
PANEL: John Hertig (Moderator), Angel Melendez, Sean O'Hearen, Chris Trent, Matthew Rubin
DESCRIPTION: As the world anticipates the availability of a COVID-19 vaccine, brand owners, law enforcement agencies, and other stakeholders are anticipating a surge in vaccine-related counterfeits due to demand and the nature of consumers who want immediate access to these products. This panel will explore the upcoming challenges that sit just over the horizon as vaccine development progresses globally, including how to protect consumers and products in a time of unprecedented demand. Discussion will also focus on essential best practices that can be leveraged to ensure consumer safety.


---
WEDNESDAY, DECEMBER 9
---
Sessions
SESSION 9: Emerging Opportunities for Research Engagements and Industry Collaboration
PANEL: Jay Kennedy (Moderator), Marco Dugato, Ahmet Kirca, Alexandria Reid, Patricia Huddleston
DESCRIPTION: The shifting nature of consumerism, global commerce, and illicit trade are likely to have lasting impacts on anti-counterfeiting and brand protection activities. During this panel, researchers from a number of academic institutions and various disciplines will discuss their current work related to consumer behavior and illicit goods, and address what they feel are the emerging topics that scholars, brands and law enforcement must be ready to address. As part of this discussion, panelists will give their perspectives on ways to build effective international collaborations among researchers and between academic, industry and law enforcement stakeholders.


SESSION 10: E-Commerce Updates: U.S. Federal Government Perspective
PANEL: Jeff Rojek (Moderator), Cari Berdut, Christopher Merriam, Bill Ross, Garrett Wright
DESCRIPTION: The federal government has increased its focus on the counterfeiting threats that exist within the e-commerce space. With this increase have come new initiatives designed to protect brand owner rights and keep consumers from counterfeit products within this market. This panel will give a wide overview of updates on e-commerce and counterfeiting issues in the U.S. from the federal government perspective, both legal and in practice, with recent initiatives and the impacts on IP rights holders.


SESSION 11: Drop Shippers: Where We Are Today and How This Impacts Brands
PANEL: Jason Kosofsky (Introduction), Jeff Rojek (Moderator), Jennifer French, Aimee Gessner, Gail Kan, Greg Leimone, Jim Swanson
DESCRIPTION: In the rapidly changing retail market space, more businesses are using the streamlined product fulfillment method of drop shipping. This panel will explore the challenges that drop shipping creates for brand protection and what this space might look like in the next six months to a year. Panelists will define what drop shippers are, what the issues surrounding them are, where they are today, and where they are going based on a hypothetical landscape to cases and the changing ruling on de minimus shipments.


SESSION 12: Legislative Updates: E-Commerce
PANEL: Kasie Brill (Moderator), Joe Cammiso, Michael Hanson, Kristina Schraeder, John Zacharia
DESCRIPTION: As the e-commerce environment continues to grow and gains a dominant share of the retail space, Congress has proposed new legislation in the past year aims at protecting consumers. This panel will explore several pending bills that are geared at increasing seller transparency and safeguarding consumers while they shop on e-commerce platforms.
---
THURSDAY, DECEMBER 10
---
Executive Education Seminars
SEMINAR A: Brand Protection China: Where to Start & Specific Tools to Protect Your Brand in China
INSTRUCTORS: Conan Chen (Amazon/QBPC), Ying Ji (Johnson & Johnson), David Madden (Managing Director DAC), William Mansfield (ABRO/Vice Chair QBPC), Michael Ding (QBPC Chair), Conrad Wong (USPTO IPR Officer Guangzhou, China)
SEMINAR B: Social Media Toolkit for Brand Protection
INSTRUCTORS: Saleem Alhabash (MSU Department of Advertising and Public Relations), Patricia Huddleston (MSU Department of Advertising and Public Relations), Anastasia Kononova (MSU Department of Advertising and Public Relations)
---
THANK YOU SPONSORS
DIAMOND
PLATINUM

GOLD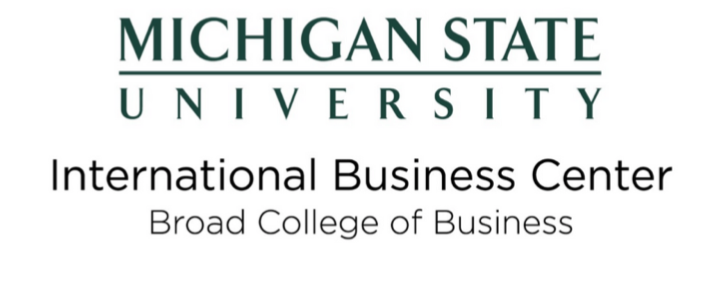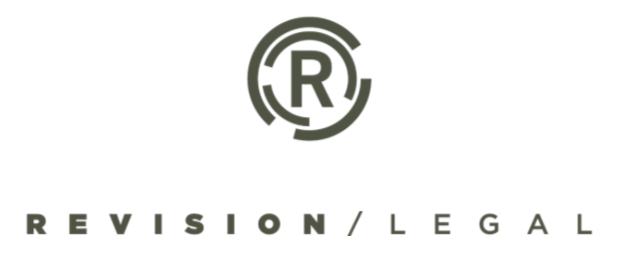 SILVER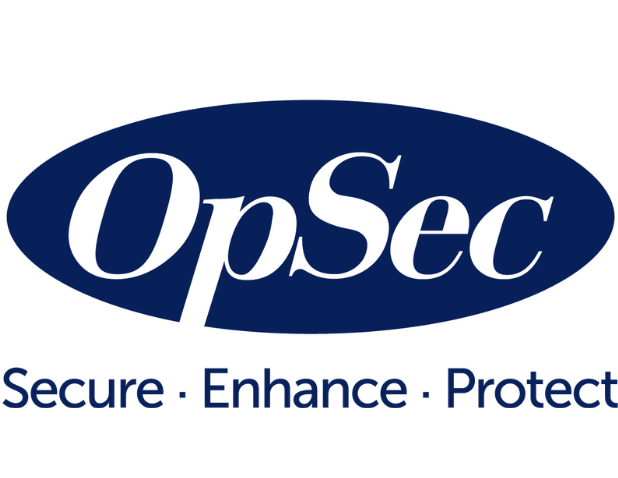 BRONZE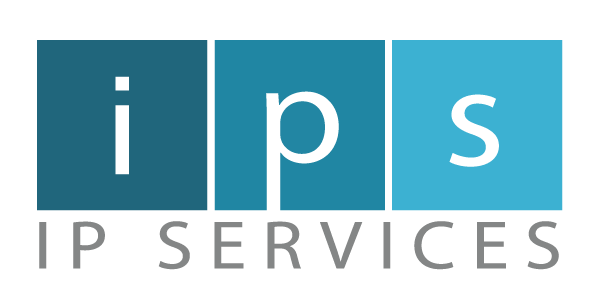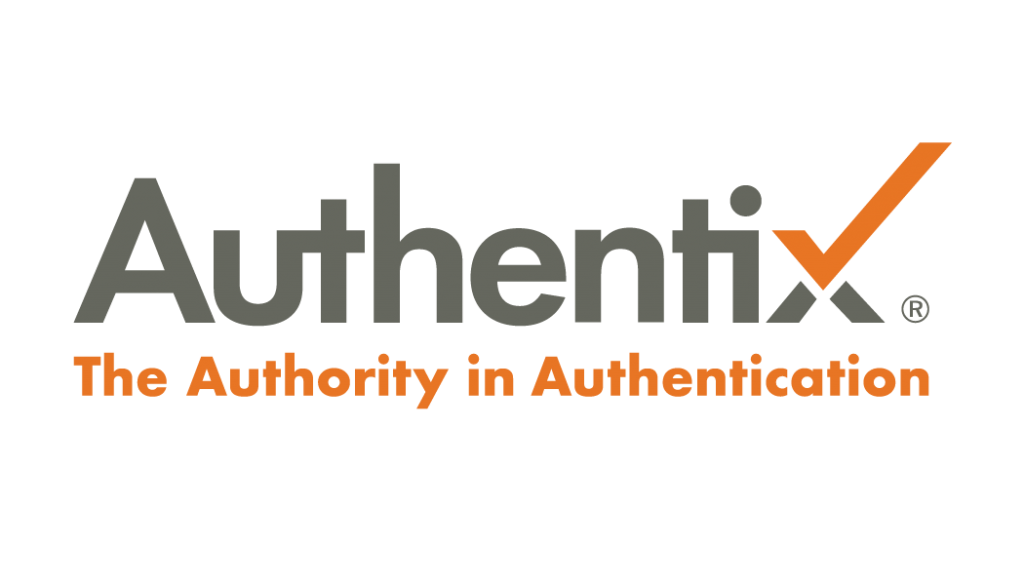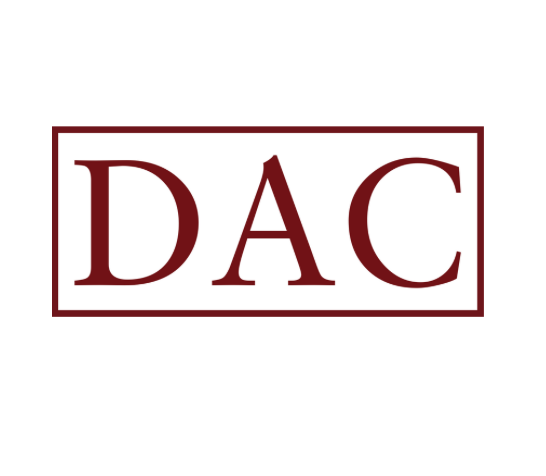 PLATINUM


GOLD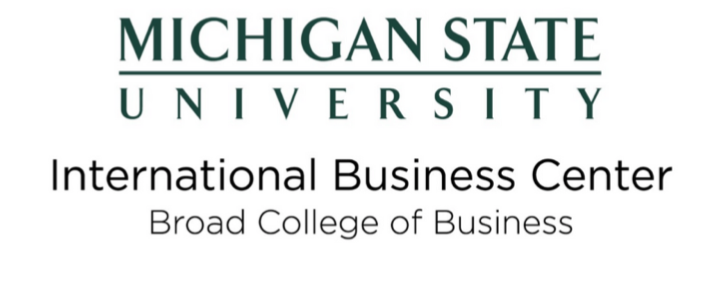 ---

SILVER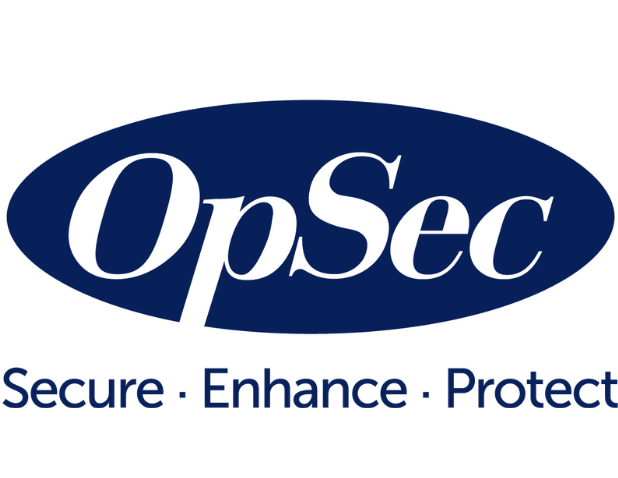 ---

BRONZE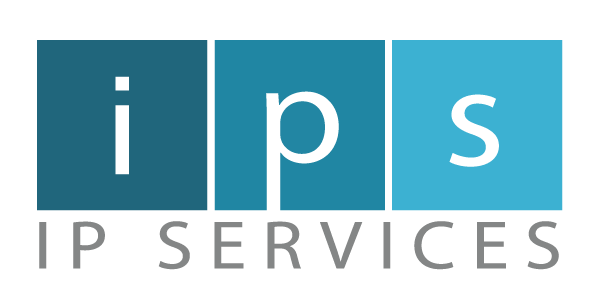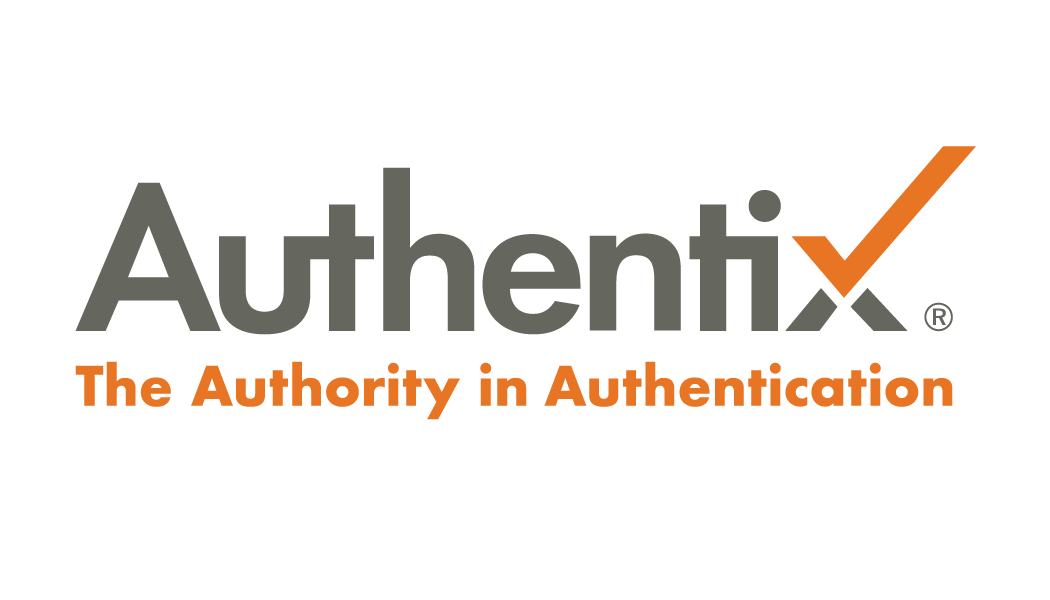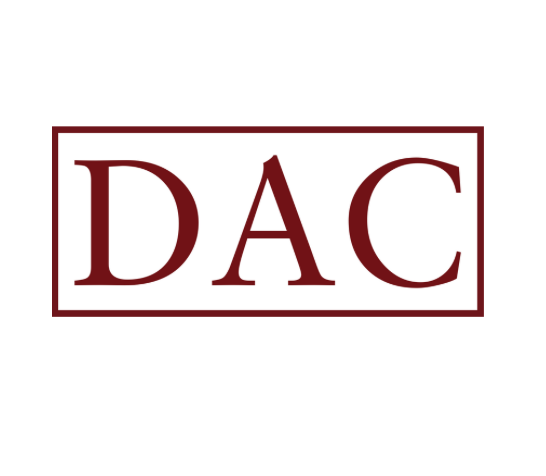 DIAMOND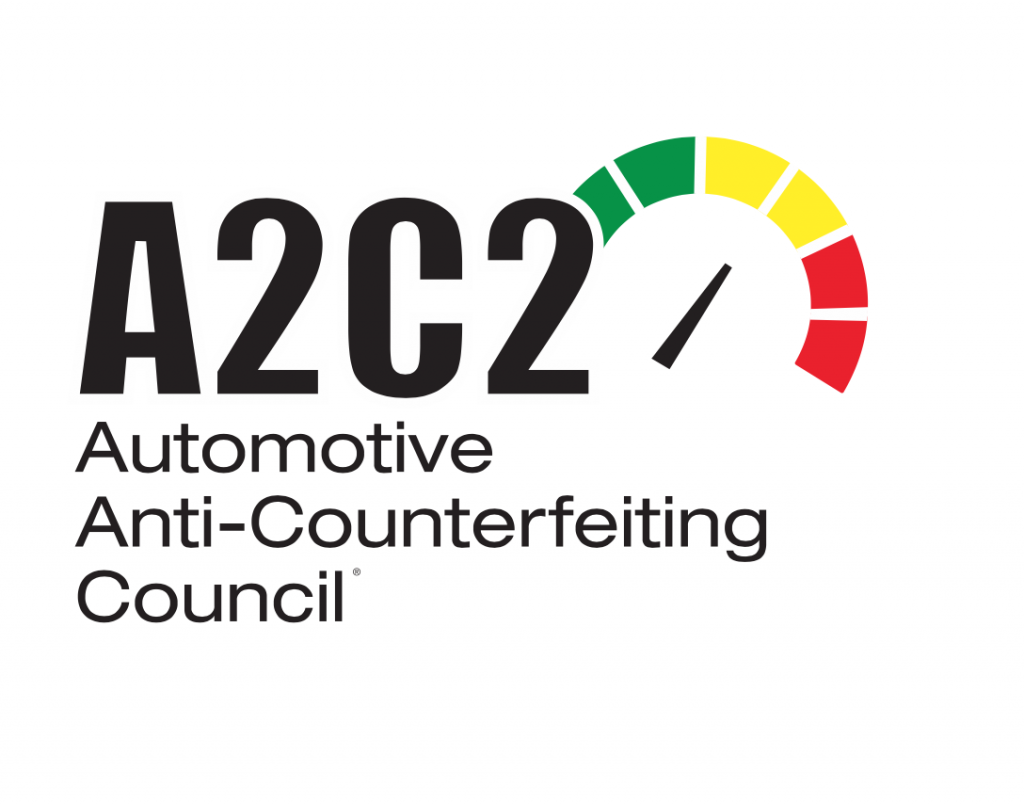 PLATINUM

Latin America: June 2021
Join us for "A Brand's New World," Latin America on June 15-17, 2021 where we will discuss brand protection issues in Latin America. We will highlight our interactive panel discussions as well as providing space for smaller breakout groups. Main sessions will be in English, Spanish and Portuguese.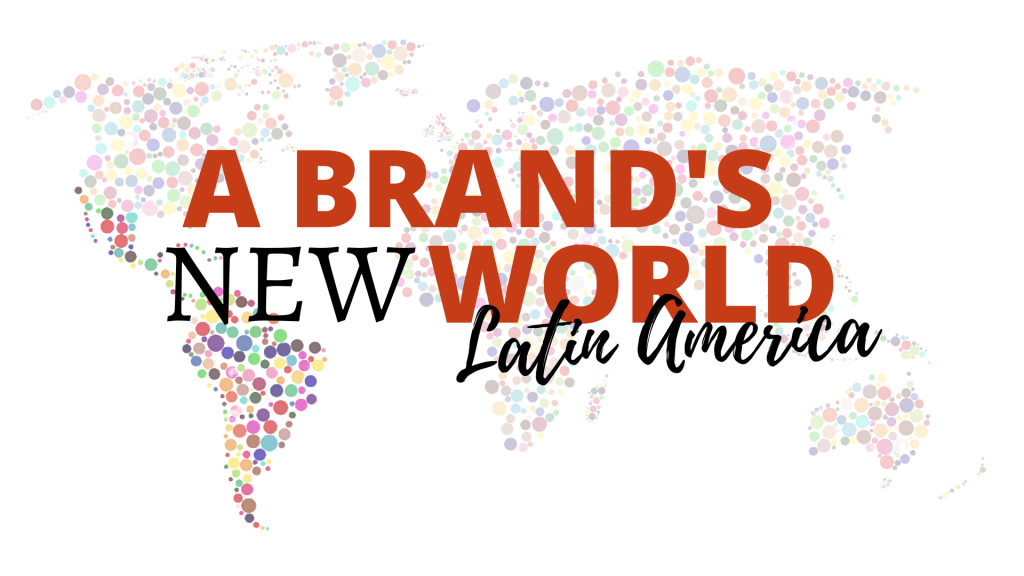 Session and Speaker Information
View details for each session, including date/time offering, description, registration, and speakers.
Interested in sponsorship/ partnership opportunities?
If you are interested in partnering with us or sponsoring this event, please view our sponsorship opportunities below.
Event Sponsors
Event Partners
---