STAFF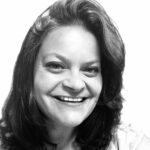 Kari Kammel
Center Director and Senior Academic Specialist
Kari is the director of the A-CAPP Center and maintains an active research agenda on legal issues pertaining to trademark counterfeiting, U.S. state and federal law, e-commerce and social media liability for trademark counterfeiting, public international and intellectual property legal issues, and the impact of culture in the Middle East on intellectual property and trademark enforcement. She has testified before the U.S. House Judiciary Committee and Senate Judiciary Committee based on her research. She runs the Center's education programming, including executive education, the professional certificate in brand protection, the Center's student internship program and student placement. She also heads outreach to brand protection stakeholders for the center.

Prior to coming to the center, she spent a significant time working, traveling, and living in the Middle East, including Egypt, Iraq, United Arab Emirates, Libya, Jordan, and others. She was Deputy Chief of Party at DePaul College of Law's Iraq office, where she managed rule of law programs; and Deputy Executive Director in the Chicago office. She is a licensed attorney in Illinois and Michigan with a J.D. from DePaul University, an M.A. in Political Science from the American University in Cairo, and a B.A. from the University of Chicago. She is serving her second three-year term on the Academic Specialist Advisory Committee at MSU, where she has been chair, vice-chair, and chair of the promotion subcommittee. She is also an adjunct professor of law at MSU's College of Law, where she teaches Trademark Counterfeiting, Food Counterfeits, and International Intellectual Property. Additionally, she is a member of INTA and on the anti-counterfeiting sub-committee, AIPLA, and the ABA.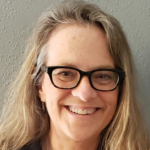 Leah Evert-Burks
Industry Outreach Lead and
BPP Editor in Chief
Leah Evert-Burks is the Industry Outreach Lead for the Center for Anti-Counterfeiting and Product Protection (A-CAPP Center) at Michigan State University. She is also the Editor in Chief for The Brand Protection Professional, a fully digital, quarterly industry journal dedicated to brand protection with articles written for and by practitioners and industry experts, published by MSU and launched in 2016. Additionally, Leah serves as the host of the new podcast, Brand Protection Stories, which utilizes storytelling by brand protection professionals to educate on counterfeiting and other crucial brand protection issues. Leah previously served on the A-CAPP Industry Advisory Board while with Deckers Brands where she retired as Director of Brand Protection in 2015. At Deckers Leah directed all anti-counterfeit programs worldwide and managed IP litigation for the Deckers footwear brands which included the UGG brand. Leah began her legal career in 1984 working as a Paralegal for the U.S. Department of Justice in Washington D.C. Since that time she has worked primarily in-house for various corporations in a variety of industries, from seeds to shoes. Leah served as the 2014 Co-Chair for the American Apparel and Footwear Association Brand Protection Council. As an industry member of an FBI-led Working Group relating to IP Cyber-crimes, Leah helped write and develop a set of PSAs on IP-Cybercrimes and counterfeiting which were awarded an Emmy in 2014. Leah has been interviewed on the subject of counterfeiting by numerous media franchises including Good Morning America, The New York Times, The Wall Street Journal, Milken Institute Review, ABA Journal Magazine among other publications and is a frequent speaker on the issue. Leah received her BA in History from Fort Lewis College in Durango, Colorado.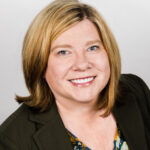 Carrie Feeheley
Assistant Director of Education and Outreach
Carrie Feeheley joined the Center in March 2023. A member of the State Bar of Michigan, her legal interests are in conflict resolution, specifically mediation and arbitration. Before joining the Center, she spent 15 years at the Michigan State University College of Law in various student services roles, most recently as the Assistant Dean of Admissions & International Programs. There, she focused primarily on recruitment of students for the College's multiple degree programs, especially the Juris Doctor.
Starting with her time on study abroad in Russia as a college student, Carrie has tried to incorporate an international focus into her work throughout her career. At the College of Law, she grew the institution's international student population substantially and helped launch the College's first online degree program.
Prior to her time at the University, Carrie worked for a national dispute resolution services company helping grow the use of mediation and arbitration within various industries. She also managed the political action committee and did legal research for an energy company and worked for a statewide trade organization managing member services.
Carrie received her law degree from Michigan State University College of Law and her bachelor's degree in Political Science from Kalamazoo College.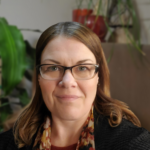 Sara Heeg
Business Manager
Sara is the business manager at the center, where she is responsible for the oversight of its finances and human resource activities, and administration of the center's education, outreach and research program. She is also the managing editor of the center's Brand Protection Professional, as well as its graphic designer and publisher. She earned her bachelor's from the College of Natural Science and has been at the center for 9 years. She enjoys the variety of work the center offers and is appreciative to contribute to the fight against counterfeits.
STUDENTS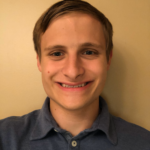 Sam Gardner
Senior, Political Theory and Constitutional Democracy; Mandarin Chinese
Samuel is a Senior with a double major in political theory/constitutional democracy and Mandarin Chinese. Sam has studied Chinese ever since he lived in Shanghai in 2016, where he saw counterfeiting firsthand, and is excited to research this subject while working with A-CAPP. After college, Sam hopes to work a government position relating to U.S-China relations.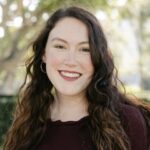 Rowan Hilend
Doctoral Student, Supply Chain
Rowan is currently a third-year doctoral candidate funded by a National Science Foundation grant focused on the global detection and interdiction of illicit wildlife supply chains. Through her research, she strives to achieve a holistic, transdisciplinary perspective of the motivations and multifaceted impacts of deviant behavior exhibited within illicit and licit supply chains.

Her research interests include illicit supply chains, behavioral operations management, risk management, collaboration, sustainability, and organizational misconduct.

Prior to joining the PhD program at MSU, Rowan graduated from Colorado State University in 2019 with dual B.S. degrees in Supply Chain Management and Industrial/Organizational Psychology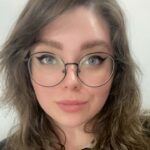 Tiarra Hufford
Junior, Criminal Justice
Tiarra is a junior in criminal justice with a minor in leadership of organizations. She is from Lexington, Kentucky, and moved to Michigan in the summer of 2022 to finish her degree that she started in 2015-2017. She has experience in corporate security/security management. In her free time, she's either playing video games or finding a new place to hike and has a passion for art – specifically digital art or painting.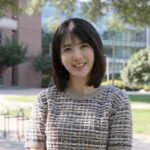 Heijin Lee
Doctoral Student, Advertising & Public Relations
Heijin Lee is a doctoral student in the Department of Advertising and Public Relations. Her research aims to explore the role of social media in interpersonal and international communication. She is particularly interested in influencer marketing and the role of social media influencers in public diplomacy and intercultural/international communication.
Heijin received her M.A. in Mass Communication at Tsinghua University in China, and B.A. in Journalism and Chinese Foreign Affairs and Commerce at Hankuk University of Foreign Studies in Korea. Before joining MSU, she worked as a marketer at TikTok and cooperated with government agencies and companies as a social media influencer.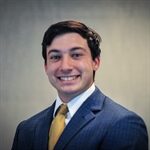 Gerardo Miranda
2L, MSU College of Law
Gerardo is a rising 2L at Michigan State University College of Law where he is looking to pursue intellectual property law. He is currently a board member for a student organization at the law school, the Older Wiser Law Students (O.W.L.S.) of MSU. He graduated from the University of North Alabama in 2021 with a B.S. in engineering technology and was a member of the baseball team and a member of Institute for Electrical and Electronics Engineers. He comes from a Puerto Rican family but was born and raised in Tampa, Florida.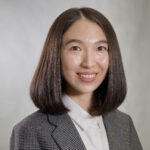 Moldir Moldagaliyeva
Doctoral Student, Advertising & Public Relations
Moldir Moldagaliyeva (MA, Al-Farabi Kazakh National University; MA, Michigan State University) is an Information and Media doctoral student in the Department of Advertising + Public Relations. She is interested in digital and social media ecology, and information quality.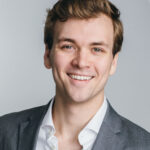 Gabe Wrobel
3L MSU College of Law
Gabriel is currently in his third year at the Michigan State University College of Law. Previously, he earned a Bachelor of Fine Arts in Musical Theatre from University of Cincinnati's College-Conservatory of Music. This summer, Gabriel will be a Summer Associate in the Trademark, Copyright & Advertising Practice Group at Foley and Lardner LLP in Chicago.
FELLOWS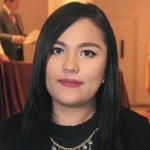 María del Mar Osma Potes
Legal, Field Liaison
María del Mar Osma Potes earned her Bachelor's Degree in Law at Universidad Externado de Colombia. She worked for three years as a Human Resources Lawyer at Instituto Colombiano para la Evaluación de la Educación – ICFES. In 2019, María moved to the United States and attended the paralegal program at Lansing Community College, and then she studied an LLM in Intellectual Property in law at Michigan State University. María was a Legal Extern at the A-Capp Center during Spring 2021.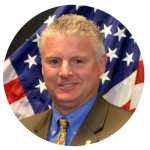 Bruce Foucart
Law Enforcement, Field Liaison
Bruce M. Foucart is an intellectual property rights enforcement professional with extensive U.S. federal law enforcement experience. Since transitioning to industry in 2017 after 31 years in federal law enforcement (U.S Customs Service and Homeland Security Investigations (HSI-ICE)), he has worked as an anti-counterfeiting and IP protection and enforcement consultant, working for several companies and coalitions. He regularly provides training to foreign law enforcement officials and is a fellow at Michigan State University's Center for Anti-Counterfeiting and Product Protection (A-CAPP).
Prior to this, Mr. Foucart was the director of the U.S. National Intellectual Property Rights Coordination Center (USIPRC) from 2014-2016, which is located in Arlington, VA. The USIPRC operates as a task force of over 30 federal and international law enforcement and regulatory partner agencies including HSI, the FBI, CBP, Interpol and Europol who together, stand at the forefront of the U.S. government's response to global intellectual property theft. As director, Mr. Foucart promoted coordination and communication between government agencies and the private sector that brought together key domestic and foreign investigative agencies to efficiently and effectively leverage resources, skills and authorities to provide a comprehensive response to trade fraud and IP theft. As director of the USIPRC, Mr. Foucart collaboratively partnered with many international organizations including WIPO, the WCO, the U.S. Chamber of Commerce, INTA and the IACC.
Mr. Foucart is a huge advocate of educating consumers and the public about the health and safety concerns of buying and using counterfeit products as well as the support of criminal organizations behind counterfeiting. Prior to joining the IPR Center, Mr. Foucart held a number of US federal law enforcement positions including special agent in charge of the Boston office, HSI-ICE. He is a graduate of Boston University where he earned bachelor of arts and master of criminal justice administration degrees. He is married with 2 grown children and lives in a suburb of Boston, MA.

Margaret Githua
Adademic, Field Liaison
Margaret Githua obtained a masters in business analytics from North Dakota State University, a masters in public relations from Michigan State University, and a bachelors in business and information technology from St. Paul's University in Nairobi, Kenya. Margaret is a dynamic data science and business intelligence professional with several years of multi-disciplinary expertise. She has experience communicating and storytelling complex data, data analysis, and database project management for strategic partnerships that solve complex business problems and promote a shared vision. Margaret also has experience utilizing programming languages and software applications such as R, Python, SPSS, SQL, PowerBi, and Tableau to analyze and visualize data. She has a proven ability to connect with key stakeholders within organizations while creating innovative initiatives to increase stakeholder engagement. Margaret's main research areas are advertising and strategic communication, integrated marketing, health communication, social media analytics, and information security.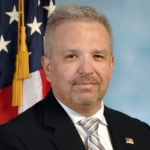 Michael LeMieux
Law Enforcement, Field Liaison
Michael LeMieux has over 23 years of federal law enforcement service and retired from the Federal Bureau of Investigation (FBI) as a Supervisory Special Agent at the National Intellectual Property Rights Coordination Center (IPR Center). At the IPR Center, Mr. LeMieux managed FBI investigations involving theft of trade secrets; counterfeit goods that pose a threat to health and safety; and copyright and trademark infringement cases. During his 20-year career in the FBI, Mr. LeMieux served in investigative and management assignments across two field divisions and two FBI headquarters divisions. His areas of expertise include complex financial crimes, corruption, law enforcement misconduct investigations, tribal gaming and public safety, anti-money laundering, intellectual property rights, government ethics, cyber-enabled financial crime, and counterterrorism.
Mr. LeMieux began his federal law enforcement career with the Department of the Interior, Bureau of Indian Affairs (BIA) as a uniformed Police Officer and Sergeant, and he is a graduate of the U.S. Indian Police Academy. Mr. LeMieux has a unique blend of experience that spans multiple programs and agencies, including command of a BIA Police field office, service as an FBI Special Agent assigned to complex criminal and counterterrorism investigations, and as an FBI national program manager in the FBI's Indian Country and Intellectual Property Rights programs. Mr. LeMieux coordinated the Federal Indian Gaming Working Group; spearheaded investigations into potential corruption by members of Congress and lobbyists; and was the founding coordinator of one of the earliest and most successful FBI Joint Terrorism Task Forces. A former Supervisory Instructor at the FBI Academy, Mr. LeMieux is an expert in domestic terrorism and has trained several thousand in-service and academy students in criminal, cyber, and counterterrorism investigative procedures.
Mr. LeMieux is an enrolled member of the Oneida Nation of Wisconsin and a descendant of the Red Cliff Band of Lake Superior Chippewa. He founded Whiteriver LLC, a consulting and risk management firm that provides expertise on integrity issues, criminal justice information systems/policy, fraud, insider threats, IP rights enforcement and trade secrets, and compliance vulnerabilities. His post-government experience has included service with an industry-leading online brand protection vendor, and he currently serves as a senior advisor to several organizations focused on supporting tribal public safety efforts in Indian Country.
PARTNERS
U.S. Patent and




Trademark Office




Attache Program
ADVISORY BOARD
The A-CAPP Center Industry Advisory Board consist of brand-owning companies most interested in forming long-term, substantive, and mutually beneficial partnerships. The board provides advice and supports the development and application of strategic goals and specific objectives as its fundamental role, which helps fulfill the Center's vision to be a trusted resource for industry.
AFFIILIATED FACULTY
---
A-CAPP Affiliated Faculty partner with the Center on research, education and outreach activities that involve our industry, law enforcement and government partners, including:
---
---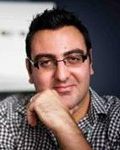 Saleem Alhabash
Advertising & Public Relations, Michigan State University
Saleem Alhabash is an Associate Professor of Public Relations and Social Media at Michigan State University's Department of Advertising + Public Relations, where he also co-directs the Media and Advertising Psychology (MAP) Lab. His research focuses on the processes and effects of new and social media within the context of persuasion. More specifically, his research investigates the cognitive and emotional responses, and psychological effects associated with using new and social media. His research is geared toward understanding how new communication technologies can be used as persuasive tools, most recently in relation to marketing of alcohol as well as digital aggression across the lifespan. He also studies how new and social media can facilitate cross-cultural and international communication, with emphasis on changing attitudes and stereotypes of foreign nations. In 2014, he was named the inaugural recipient of the American Academy of Advertising's Mary Alice Shaver Promising Professor Award. His research won best article, top paper, and top poster awards at national and international conferences. Saleem received his Ph.D. from the University of Missouri School of Journalism. Pre-academia, he worked in a youth nonprofit organization focusing on media and well-being.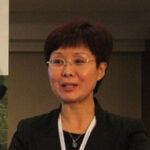 Xuemei Bian
Marketing, Northumbria University
Dr Xuemei Bian is Professor in Marketing at University of Northumbria and the British Academy Innovation Fellow. She is the founder and co-convener of Behaviour, Branding, and Digital Insights Research Group and was Head of Marketing Subject Group until September 2022. She is a serving member of the Advisory Board to the Intellectual Property Office (IPO UK), the national government agency (approximately 1,600 staff), which operates and maintains a clear and accessible intellectual property system in the UK to encourage innovation and helps the economy and society to benefit from knowledge and ideas. Between November 2020 and June 2021, she served IPO's Exhaustion of Intellectual Property Rights evidence sub-group in her capacity of advisor.
She has an undergraduate degree in International Business, an MSc in Management Research, and a Ph.D. in Marketing. Her Ph.D. thesis focuses on consumer decision-making strategies concerning unethical/illegal counterfeit products and was supported by the Retail Organisation. She has worked for several universities, including University of Kent, University of Nottingham, and University of Hull. She is currently holding visiting professor role at two top tier universities in China, namely Tianjin University and Wuhan University of Technology.
Her main research interests are in consumer behaviour, branding and advertising, with a focus on how judgments, evaluations and choice vary as a function of different decision-making strategies. She has established and sustained an international reputation and recognition in two main research areas: 1) illicit consumption behaviour; and, 2) effective advertising with a focus on the effects of advertising appeals (e.g., message framing, model body size and facial expression) on brand/product judgment, consumer well-being, and behavioural tendency. She is one of the leading scholars in the field of consumer and counterfeit studies. Her research has appeared in many journals of international repute, such as Journal of Business Research, European Journal of Marketing, British Journal of Social Psychology, Journal of Brand Management, International Journal of Consumer Studies, Journal of Consumer Behaviour, Advances in Consumer Research, Journal of Product and Brand Management, and The Marketing Review among others. Her paper titled "New Insights into Unethical Counterfeit Consumption" was selected and included in Elsevier's Newsletter for Science Journalists (2016) and is the "Top Rated" paper in the Journal of Business Research.
Her research has attracted media attention in recent years and has featured in national and international popular outlets and trade magazines such as Huffington Post, Marie Claire, BBC Radio Kent, Refinery29, Fućsia (Colombia), The World Trademark Review, Luxury Daily (USA), and numerous online news websites. She is a regularly contributor to national and international popular outlets, including the Swedish Television, The Sunday Times and BBC Radio Kent, commenting on consumer related topics.
Her research is also widely recognised by practitioners and has attracted commissioned research from the World Intellectual Property Organisation. She has also been engaging with other external stakeholders. For example, she was invited to present a commentary piece on a World Trade Organisation (WTO) trade dispute between two nations concerning impacts of plain packaging on counterfeiting. She served as a panel member of the plenary session (as a consumer behaviour expert) at the UK Trading Standards annual conference and has been invited to give keynote speeches at the IP Roadshow organised by the Anti-Counterfeiting Group (ACG), the ACG Annual Conference, and IP Enforcement Forum 2018 organised by Managing Intellectual Property (a leading magazine in IP protection). She was invited and participated in the research events organised by the UK Intellectual Property Office (IPO), aiming to shape future research direction for the study of counterfeit related activities. She was also invited and provided expert comments on a few research project reports commissioned by IPO and Organisation for Economic Co-operation and Development (OECD). Her published research papers have been referenced in the OECD Report 2017. The Anti-Counterfeiting Group has uploaded a selection of her articles in study of counterfeiting related consumption behaviour on the group's website so their members could access.
She is a member of the ESRC's GCRF Peer Review College. Her main responsibility is to assist with the review of applications to ESRC Global Challenges Research Fund calls based on a five-year £1.5 billion funding stream. She is also a member of the Editorial Review Board of three leading marketing journals, including the Journal of the Academy of Marketing Science, European Journal of Marketing, and Journal of Marketing Communication. Working with a team of scholars, she also guest edited a special issue for the Technological Forecasting and Social Change.
Prior to her academic career she worked in a number of business sectors for almost 10 years. She was the General Manager of Avenue Ticket & Label Manufacturing Ltd (subsidiary of ADS Worldwide Ltd), the Director and Company Secretary of Tangshan Ltd and Communication Manager of Jingtang Group Plc. She has also been a consultant to a number of Chinese and British companies.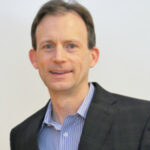 Matt Daum
Packaging, Michigan State University
Matthew Daum, Ph.D., is the director of the Michigan State University (MSU) School of Packaging in the College of Agriculture and Natural Resources (CANR).
For the past twenty-five years, Daum has worked at HP Inc. (formerly Hewlett Packard) based in Boise, Idaho. Since 2016, Daum has been HP's Director of Engineering for the LaserJet toner supplies business. He was responsible for new product research and development, current product engineering, supplies security strategy and product/package serialization strategy and implementation. Since July 2019 he also held the position of Product Marketing Director for the LaserJet supplies business.
He began his career at HP as a Packaging Engineer and eventually moved into management roles including Packaging, Supply Chain and Big Data Global Analytics. Most recently he held executive manager positions in Product Marketing and Product Research and Development for the HP LaserJet supplies business.
In addition, since 2007 Daum has served as adjunct associate professor at Clemson University in the Department of Food, Nutrition and Packaging Sciences where he advises graduate students. He has also guest lectured on the topics of supply chain and packaging at Clemson and the College of Idaho.

Marco Dugato
Illicit Trade, Transcrime – Università Cattolica del Sacro Cuore di Milano
Marco Dugato is Senior Researcher at Transcrime since 2009 and Adjunct Professor of Methods and Techniques for Criminological Research at the Faculty of Political and Social Sciences of the Università Cattolica del Sacro Cuore in Milan, Italy. From the a.y. 2010/11 to the a.y. 2012/13 he has been Adjunct Professor of Crime Statistics at the Faculty of Sociology of the Università Cattolica del Sacro Cuore. He holds a PhD in Criminology at the Università Cattolica del Sacro Cuore and a MA in Sociology at the Università degli Studi di Milano Bicocca. He is a founding partner and administrator of Crime&tech, spin-off company of Università Cattolica del Sacro Cuore-Transcrime. His main research fields are spatial analysis of crime; predictive policing and risk assessment analysis; crime and criminal justice statistics; organized crime and illicit markets. He has coordinated several national and international research projects. His research has appeared in several peer-reviewed journals.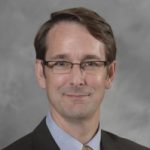 Stanley Griffis
Supply Chain, Michigan State University
Professor Griffis is the John H. McConnell Professor of Business Administration, and a Professor of Logistics in the Department of Supply Chain Management at Michigan State University. His primary teaching interests include logistics and supply chain management.
Professor Griffis received his Ph.D. in Business Administration from The Ohio State University with a major in Logistics and a minor in Information Systems Management. He also holds a Master of Science in Logistics Management from the Air Force Institute of Technology, and a Master of Arts in Logistics from The Ohio State University. Prior to joining academia he worked on numerous logistics system design programs for the U.S. Air Force.
Professor Griffis's research focuses on a variety of issues including how consumers truly value the set of logistics and supply chain services companies strive to differentiate upon (returns, assortment, speed). Additionally, he researches vehicle routing through real supply chain networks, seeking to account for the variability in traffic, stop lengths, and goods/services delivered/picked up in ways that classic vehicle routing techniques ignore. Lastly, Dr. Griffis works in the area of illicit supply chain networks where goods (e.g. counterfeit or illegal) co-mingle with legitimate supply chains, creating challenges for legitimate business operations.
Professor Griffis has published research in the Journal of Business Logistics, Journal of Operations Management, Decision Sciences, International Journal of Production Research, Transportation Journal, European Journal of Operations Research, Journal of Management, International Journal of Management Science (Omega), International Journal of Production Economics, Supply Chain Management Review, and the Journal of Transportation Management.
Professor Griffis has won multiple "best paper" awards in supply chain journals, and is a National Science Foundation (NSF) grant winner (2019).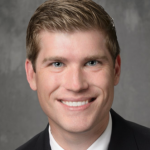 John Hertig
Pharmaceuticals, Butler University
John B. Hertig, PharmD, MS, CPPS is an Associate Professor in the Butler University College of Pharmacy and Health Sciences. He received his Bachelor of Science in Pharmaceutical Sciences and Doctor of Pharmacy degrees from Purdue University. He completed a PGY1 pharmacy practice and PGY2 health-system pharmacy administration residency at The Ohio State University Medical Center while also obtaining a Masters degree in Health-System Pharmacy Administration from The Ohio State University. Dr. Hertig has lectured and published on a variety of leadership, administration, patient safety, and health policy topics, and is a member of the Editorial Advisory Board for TheJoint Commission Journal on Quality and Patient Safety. He holds various national and international appointments, including advisory roles with the US Food and Drug Administration and the Patient Safety Workgroup of the International Pharmaceutical Federation. Dr. Hertig is a member of the Board of Directors for the Alliance for Safe Online Pharmacies – Global, where he leads efforts to reduce the patient safety impact of illegal and counterfeit online drug distribution worldwide. He has served as President of the Indiana Society of Health-System Pharmacists and is Immediate-Past Chair of the Legislative and Regulatory Council for the Indiana Pharmacist Alliance. Dr. Hertig received the Glen J. Sperandio award, honoring the Indiana Health-System Pharmacist of the year, the"Excellence in Innovation" Award, and the Medication Safety Pharmacist of the Year award in the State of Indiana.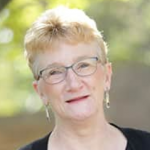 Pat Huddleston
Advertising & Public Relations, Michigan State University
Patricia Huddleston is a professor of retailing in the Department of Advertising + Public Relations and director of the information and media PhD program at Michigan State University. She is an adjunct faculty member with the Center for Anti-Counterfeiting and Product Protection (ACAPP). She teaches consumer behavior, retail strategy, and strategic brand communication courses. Her current research focuses on eye-tracking to evaluate consumer information processing of point-of-purchase retail display elements (e.g., signage, price) and how these elements motivate purchase intention. This research has been funded by the U.S. Department of Agriculture (USDA) Federal-State Marketing Improvement Program and Horticulture Research Institute. Her work has been published in publications such as the Journal of Retailing and Consumer Services, PLOS, and the Journal of Product and Brand Management. Recently, she has collaborated with the A-CAPP Center and Drs. Saleem Alhabash and Anastasia Kononova on a 17-country study to understand global attitudes and behavior toward counterfeit products.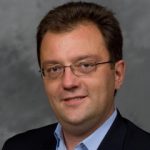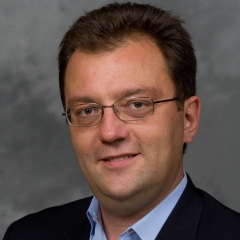 Ahmet Kirca
Business & Marketing, Michigan State University
Dr. Ahmet H. Kirca is an Associate Professor of International Business and Marketing at the Department of Marketing, Broad College of Business. He received his Ph.D. degree in International Business from the University of South Carolina, Columbia. Prior to joining MSU in 2006, he worked at George Washington University in Washington, DC.
Professor Kirca serves as the Director of International Business Center and MSU-CIBER. Also, he is the Director of the Doctoral Program in the Department of Marketing.
His research focuses on international business and marketing strategy with a special emphasis on firm internationalization, innovation, organizational culture and applied meta-analysis. He has published articles in major academic journals including the Academy of Management Journal, Journal of Marketing, Journal of the Academy of Marketing Science, Journal of Management, Journal of Retailing, International Journal of Research in Marketing and Journal of World Business, among others. Kirca teaches international business/marketing, marketing research and marketing strategy in undergraduate, MBA and Ph.D. level courses. He also offers workshops and seminars on applied meta-analytic techniques.
Kirca had extensive industry experience in textile and tourism industries in Turkey before joining the academia. A native of Turkey, Kirca fluently speaks English, French, and Italian languages. He also has working knowledge of Spanish and Japanese.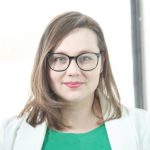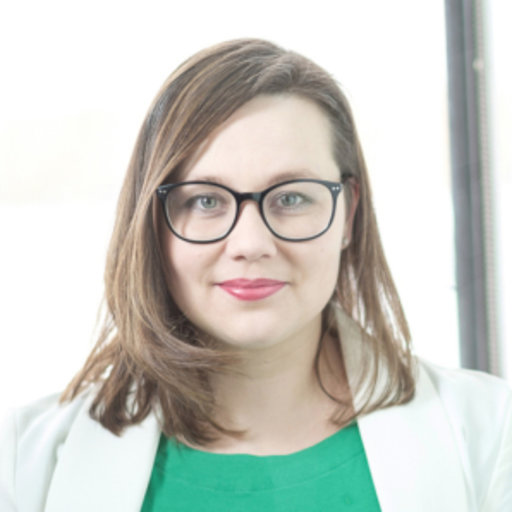 Anastasia Kononova
Advertising & Public Relations, Michigan State University
Anastasia Kononova is an associate professor of advertising at MSU. Media multitasking is an overarching focus of Kononova's interdisciplinary and international research that lies in the intersection of three areas: media and technology use across different cultures and social groups; psychological responses to media devices and persuasive messages; and advertising and digital literacy. Kononova's primary research interest is related to exploring media multitasking behavior, i.e. using/being exposed to multiple media at the same time. Studying media multitasking patterns reflects idiosyncrasies and commonalities of media use across markets. Such knowledge helps enhance international communication, especially with regard to using multiple platforms to convey messages effectively. Kononova has studied media multitasking not only in a cross-cultural setting but also across the lifespan, focusing on media use behaviors of older adults.
A large body of Kononova's media multitasking research is devoted to exploring the effects of this behavior on cognition, emotion, rationalization, and resistance to persuasion. Kononova has found that switching between online tasks and using multiple screen devices at the same time negatively affect memory for mediated content, elicit less skeptical responses to persuasive messages (e.g., health and advertising messages), and hinder rational choices (e.g., choice of healthful snacks). In a related area of research, Kononova has explored how individuals cognitively and affectively respond to advertising messages placed in congruent and incongruent online contexts.
In a recent project, Kononova focused on the use of health mobile applications (apps) and privacy concerns associated with sharing personal information via smartphones, exploring credibility judgments that individuals made of sponsored health mobile apps.
Kononova's word appeared in highly ranked peer-reviewed journals, such as Computers in Human Behavior, Cyberpsychology, Behavior, and Social Networking, International Journal of Communication, Journal of Health Communication, Journal of Medical Internet Research: mHealth and uHealth, and others.
Before joining the Department of Advertising and Public Relations at Michigan State University, Anastasia worked as an assistant professor of communication and media at the American University of Kuwait. She earned a doctoral degree at the University of Missouri's School of Journalism and a master's degree at Oklahoma State University. Before graduate school, Anastasia studied in Rostov State University (Southern Federal University since 2006) in Russia, where she also worked as a corporate communication specialist.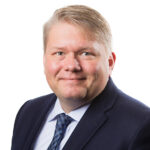 Alexander Krasnikov
Loyola University Chicago
Alexander Krasnikov joined the Quinlan School of Business in the fall 2015. Prior to coming to Quinlan School, he was full-time faculty at the George Washington University, Washington, D.C.. In addition, he held visiting research positions at the Kellogg School of Management at Northwestern University and the Graduate School of Management at St. Petersburg State University, Russia.
His area of expertise include intellectual property and brands, marketing strategy in the emerging markets, and marketing analytics.
He contributes as invited speaker and instructor to the educational programs organizes by World Intellectual Property Organization (WIPO).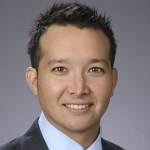 Tim Mackey
University of California, San Diego
Tim Ken Mackey is an Associate Professor at the University of California, San Diego, the Director of Healthcare Research and Policy at UC San Diego – Extension, and is the Director of the Global Health Policy Institute (www.ghpolicy.org). He is also the CEO and co-Founder of the NIH-funded healthcare technology startup S-3 Research LLC. He holds a BA in Political Science-International Relations, a Masters Degree in Health Policy & Law and also earned his PhD in Global Public Health from the joint doctoral program at UC San Diego – San Diego State University. Prof. Mackey's work has been featured in high-impact journals such as Science, JAMA, Nature Biotechnology, the Lancet, Nature Reviews Clinical Oncology, Clinical Microbiology Reviews, and BMC Medicine. His research and expertise has also been featured in major news outlets such as CNN, Wired, NPR, and the Wall Street Journal. His work focuses on an array of multidisciplinary topics in global health, public policy, international relations, and technology and innovation. He also has extensive professional experience including over 10 years experience in the private sector and acting as a consultant for the World Health Organization, the US Department of State and others. His work in anti-counterfeiting and brand protection focuses on using big data, machine learning, and data visualization to detect, characterize, and report illegal online sale and trafficking of health products and other commodities.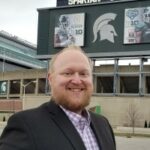 Aaron Tucker
Packaging, Michigan State University
Aaron Tucker advises undergraduate students majoring or exploring the Bachelors of Science in Packaging in the Michigan State University's School of Packaging located in East Lansing, Michigan. Aaron began his journey as the School of Packaging's Academic Advising Specialist in summer 2018.
In 2010, Aaron received his undergraduate Bachelors of Arts degree in Communication from the College of Communication Arts and Science's with Michigan State University. Aaron prides himself being a first generation college student who experienced a non-traditional undergraduate experience. In 2011, Aaron began his professional career as an Academic Advisor with the Neighborhood Student Success Collaborative (NSSC) formally the Undergraduate University Division (UUD) with Michigan State University. During his time with NSSC, Aaron worked with freshmen and sophomore students not admitted to a college, students in academic distress, first generation and Pell Eligible students, students exploring majors, minors, and other programs. In 2016, Aaron completed his Masters of Arts degree in Higher, Adult, and Lifelong Education from the College of Education with Michigan State University.
Being from Michigan, Aaron is fascinated with visiting state parks and being a tourist in his home state. Aaron loves to travel and refers to Washington D.C. has his second home! Aaron also likes to visit college football stadiums and Diners, Drive-Ins, and Dives (Triple D) locations when traveling! So if you have a favorite Triple D location or college football stadium you have visited, stop by and share