Young entrepreneurs put their heart, soul, creativity and themselves into their inventions, ideas, products and businesses. Their creativity and investment in their ideas contribute to global societal change and progress and the freedom to run their own businesses.
What does integrity mean to a young entrepreneur? Protecting their ideas, reputation, investment of self.
What happens when that integrity is disrupted by someone faking their product or marks?
This year's World Intellectual Property Day 2022 theme focuses directly on those great minds—the young, energetic, ingenuitive entrepreneurs of the world. We are presented with the unique opportunity to implement vital knowledge of intellectual property rights to those future innovators who will, in turn, supply the world with their own intellectual property. These creators of the world, when equipped with this knowledge of how to effectively navigate the rules and regulations of the digital space, set themselves apart from their predecessors.
AGENDA
---
WORLD IP DAY: YOUTH AND ENTREPRENEURS
---
APRIL 26, 2022
12:00-1:30PM EST
LIVE/LIVE STREAMED
OPENING REMARKS BY
MAIN SESSION
Come join us in a conversation with youth and entrepreneurs about their experience with intellectual property. A-CAPP's Brandon Drain sits down with Co-Founder and Commercial Director of Detroit vs Everybody, Sean Williams as they discuss business, entrepreneurship and the struggles with IP and protecting brand integrity.
SPEAKER BIOS
Ahmet Kirca
Ahmet H. Kirca, Ph.D. is an associate professor of international business and marketing at the Department of Marketing, Broad College of Business. He received his Ph.D. degree in international business from the University of South Carolina, Columbia. Prior to joining MSU in 2006, he worked at George Washington University in Washington, DC.
Professor Kirca serves as the director of International Business Center and MSU-CIBER. Also, he is the co-director of the doctoral program in the Department of Marketing.
His research focuses on international business and marketing strategy with a special emphasis on firm internationalization, innovation, organizational culture and applied meta-analysis. He has published articles in major academic journals including the Academy of Management Journal, Journal of Marketing, Journal of the Academy of Marketing Science, Journal of Management, Journal of Retailing, International Journal of Research in Marketing and Journal of World Business, among others. Kirca teaches international business/marketing, marketing research and marketing strategy in undergraduate, MBA and Ph.D. level courses. He also offers workshops and seminars on applied meta-analytic techniques.
Kirca had extensive industry experience in the textile and tourism industries in Turkey before joining the academia. A native of Turkey, Kirca fluently speaks English, French, and Italian languages. He also has working knowledge of Spanish and Japanese.
Brandon Drain
Brandon is the communications coordinator in the A-CAPP Center . In this role, Brandon is responsible for content creation—videos, pictures, graphics, articles and overall branding—as well as media relations. Brandon is also the editor of A-CAPP's original podcast, "Brand Protection Stories." Brandon earned his degree in journalism from Michigan State University.
Kari Kammel
At the A-CAPP Center, Kari is the assistant director for education and outreach. She maintains an active research agenda on legal issues pertaining to trademark counterfeiting, U.S. state and federal law, e-commerce and social media liability for trademark counterfeiting, public international and intellectual property legal issues, and the impact of culture in the Middle East on intellectual property and trademark enforcement. She has testified before the U.S. House Judiciary Committee and Senate Judiciary Committee based on her research. She runs the Center's education programming, including executive education, the professional certificate in brand protection, the Center's student internship program and student placement. She also heads outreach to brand protection stakeholders for the center.
Prior to coming to the center, she spent a significant time working, traveling, and living in the Middle East, including Egypt, Iraq, United Arab Emirates, Libya, Jordan, and others. She was deputy chief of party at DePaul College of Law's Iraq office, where she managed rule of law programs; and deputy executive director in the Chicago office. She is a licensed attorney in Illinois and Michigan with a J.D. from DePaul University, an M.A. in Political Science from the American University in Cairo, and a B.A. from the University of Chicago. She is serving her second three-year term on the Academic Specialist Advisory Committee at MSU, where she has been chair, vice-chair, and chair of the promotion subcommittee. She is also an adjunct professor of law at MSU's College of Law, where she teaches Trademark Counterfeiting, Food Counterfeits, and International Intellectual Property. Additionally, she is a member of INTA and on the anti-counterfeiting sub-committee, AIPLA, and the ABA.
Leah Evert-Burks
Leah is the editor in chief for "The Brand Protection Professional," an industry journal dedicated to brand protection with articles written for and by practitioners and industry experts, and Brand Protection Stories published by the A-CAPP Center. Leah previously served on the A-CAPP Industry Advisory Board. In addition to her work with A-CAPP, Leah works as an independent brand protection consultant primarily for the footwear and apparel industry and was previously associated with Foucart & Associates, a brand protection consultancy lead by former Director of the National Intellectual Property Rights Coordination Center. Leah retired as director of brand protection with Deckers Brands in 2015 where she directed all anti-counterfeit programs worldwide and managed IP litigation for the Deckers footwear brands which included the UGGâ brand. Leah began her legal career in 1984 working as a paralegal for the U.S. Department of Justice in Washington D.C. Since that time she has worked primarily in-house for various corporations in a variety of industries. Leah served as the 2014 co-chair for the American Apparel and Footwear Association Brand Protection Council. As an industry member of an FBI-led Working Group relating to IP Cybercrimes, Leah helped write and develop a set of PSAs on IP-Cybercrimes and counterfeiting which were awarded an Emmyâ in 2014. Leah has been interviewed on the subject of counterfeiting by numerous media franchises including Good Morning America, The New York Times, The Wall Street Journal, Milken Institute Review, ABA Journal Magazine among other publications and is a frequent speaker on the issue. Leah received her BA in History from Fort Lewis College in Durango, Colorado.
Michael Ball
Michael Ball is the Deputy Director of the National Intellectual Property Rights Coordination Center, where he shares in the responsibility for directing the federal government's response to combat global intellectual property theft, intellectual properties rights violations, and public health and safety concerns. He has also served as the division chief for the intellectual property unit.
Prior to this assignment, Mr. Ball has held various leadership positions within HSI. Mr. Ball served as an Assistant Special in Charge (ASAC) for the HSI Special Agent in Charge (SAC) office, Baltimore, Maryland where his investigative division included the HSI investigative missions of Human Trafficking, Child Exploitation Crimes, National Security, the Identity and Benefit Fraud Task Force and High Intensity Drug Trafficking Area (HIDTA) task force. Mr. Ball has also served in the key HSI leadership positions of: Division Chief for HSI's Domestic Operations Division at HSI Headquarters in Washington, DC; HSI Domestic Operations Chief -North; and a Group Supervisor for HSI SAC Detroit, where he supervised several investigative groups including the Michigan Trafficking and Transnational Crimes Task Force (MT3).
Prior to his employment with HSI, Mr. Ball was a Special Agent with the U.S. Department of Health and Human Services, Office of Inspector General and as a Special Agent with the U.S. Army Criminal Investigation Division (CID). Mr. Ball holds a Bachelor of Education degree from Southern Illinois University and is a graduate of the American University Executive Leadership Program. Mr. Ball is a U.S. Army combat veteran with multiple long-term foreign postings including the countries of Panama, Korea, and Bosnia.
Sean Williams
Sean Williams is the Commercial Director and Partner in the Detroit vs Everybody Brand.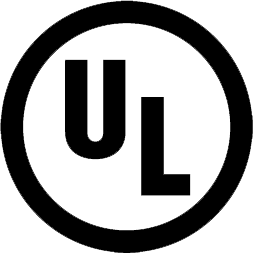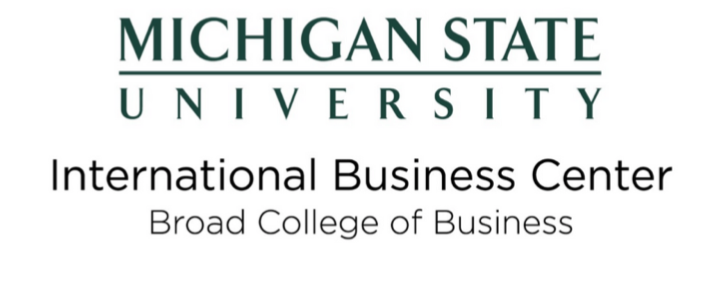 Partners