Join the A-CAPP Center as we celebrate World IP Day 2021! Aligning with this year's theme of IP and SMEs, we will present a variety of conversational video interviews with some of the leading industry experts in intellectual property and SMEs.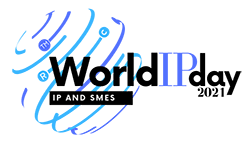 Join the celebration
Are you interested in joining A-CAPP in celebrating World IP Day? Contact Kari Kammel.
Sponsorship opportunities
Sponsorship opportunities are now available! Click below to learn more.
Check back soon
We will soon be finalizing our schedule of celebration activities for the week of April 26 soon!