Join the A-CAPP Center as we celebrate World IP Day 2021! Aligning with this year's theme of IP and SMEs, we present a variety of conversational video interviews with some of the leading industry experts in intellectual property and SMEs. Additionally, we have released a new guide brand protection for small and medium enterprises.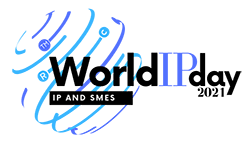 Additionally, we have released a new guide brand protection for small and medium enterprises.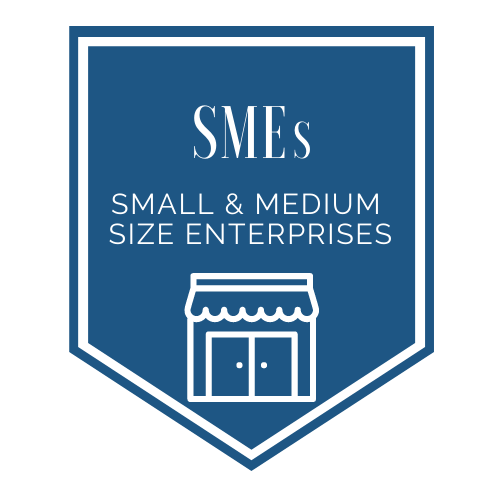 Guest Speakers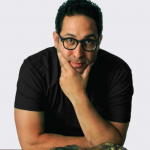 Aaron Muderick
Crazy Aarons Thinking Putty
Aaron Muderick is the inventor of Thinking Putty® and president of Crazy Aaron's, a toy manufacturer based in Norristown, PA. With magnetic, UV light-reactive, heat-sensitive, crystal-clear, glow- in-the-dark and color-shifting varieties, Aaron brought bouncing putty into the 21st century. Thinking Putty brings joy, wonder, and fun to children and adults in over fifty countries all over the world.
Crazy Aaron's manufactures Thinking Putty from start to finish right here in the USA. The company has also developed unique production methods to employ hundreds of individuals with special needs. As president, Aaron leads R&D of new products, develops new methods of innovative manufacturing, and handles worldwide regulatory compliance. He has been featured in The Philadelphia Inquirer, Philadelphia Magazine, The Today Show, CBS Sunday Morning, The Chicago Tribune and various other media outlets.
In addition to leading Crazy Aaron's, Aaron was elected to the Toy Association Board in 2019 and was elected President of his local borough council in 2016. He is also a volunteer firefighter and the Treasurer of GEEO, a nonprofit organization that enables teachers to travel abroad and share their experiences with their students upon returning to the classroom. The organization's goal is to promote a more outward-looking world view in American students.
Aaron holds a B.S. in Computer Science from the University of Rochester. Prior to founding Crazy Aaron's, he implemented internet software solutions for Fortune 500 clients including: Apple, Sun Microsystems, Microsoft, AIG, Deloitte Consulting, Cigna, GlaxoSmithKline, Johnson & Johnson, US Steel, Nabisco, Rodale Press, and KPMG.
Aaron's hobbies include photography, restoring old cameras, collecting playing cards and photographs he finds in the street, caving, hiking, astronomy, garage sales, and dreaming of a trip to Mars. He currently resides just outside Philadelphia with his wife and two daughters.
Aaron never sleeps. Instead, at night, he studies Wikipedia and toy safety regulations.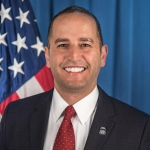 Steve Francis
National IPR Center
Prior to this assignment, from August 2017 through May 2019, Mr. Francis served as the Special Agent in Charge (SAC) for HSI Detroit with an area of responsibility that included the states of Michigan and Ohio. In this position, Mr. Francis was responsible for overseeing more than 220 law enforcement agents, intelligence analysts and
professional administrative staff throughout Michigan and Ohio. The law enforcement personnel were charged with investigating over 400 violations of U.S. laws in furtherance of promoting Homeland Security, Public Safety and Border Security.
Preceding his appointment, Mr. Francis served in several critical managerial positions. As the Deputy SAC, Mr. Francis was responsible for managing and directing all investigative operations within Michigan and Ohio. As the Assistant SAC, Mr. Francis was the administrative overseer of HSI Detroit's Certified Undercover Operation and maintained operational oversight of four criminal investigative groups comprised of law enforcement officers from local, state, federal and foreign task force officers.
Mr. Francis holds a bachelor's degree at Michigan State University.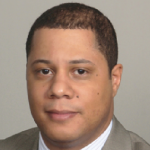 Jay is the assistant director of research and an assistant professor jointly appointed to the School of Criminal Justice and the Center for Anti-Counterfeiting and Product Protection. In this role he is actively involved in research, education, and outreach efforts that focus on external partners including corporations, industry associations, and law enforcement agencies. His current research explores managerial and organizational responses to employee theft within small and medium enterprises, the incarceration and post-incarceration experiences of white-collar offenders, the sale of counterfeit goods on the Internet, and the structure of occupational pharmaceutical counterfeiting schemes. Jay's work is interdisciplinary in nature, and his published research has appeared in a number of outlets, including American Behavioral Scientist, Criminal Justice Review, Journal of Crime and Justice, Journal of Financial Crime, Security Journal, and Victims and Offenders.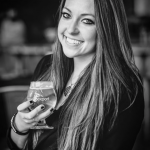 While my adept abilities in consuming and enjoying beer have opened many doors for me, my business in craft beer lies in Brew Export as well as Pure Brews America TV Series! In fact, my love for this industry has shaped most of my academic and professional career. I studied International Relations as well as Marketing at Michigan State University and became further cultured in beer, well, some other things too! During my undergraduate studies, I completed my thesis on Founders Brewing Co. and their export process, which a afforded me the opportunity of exploring and meeting with a multitude of breweries and international distributors. Drawing from my experience at CH Robinson Worldwide, the Michigan Department of Agriculture's International Marketing Program, and the Food Export Association of the Midwest, I founded Brew Export with the mission of connecting the world through American craft beer. Beer is my life and my passion, and nothing gives me greater joy than being able to share my love for beer through Brew Export and Pure Brews America TV Series.