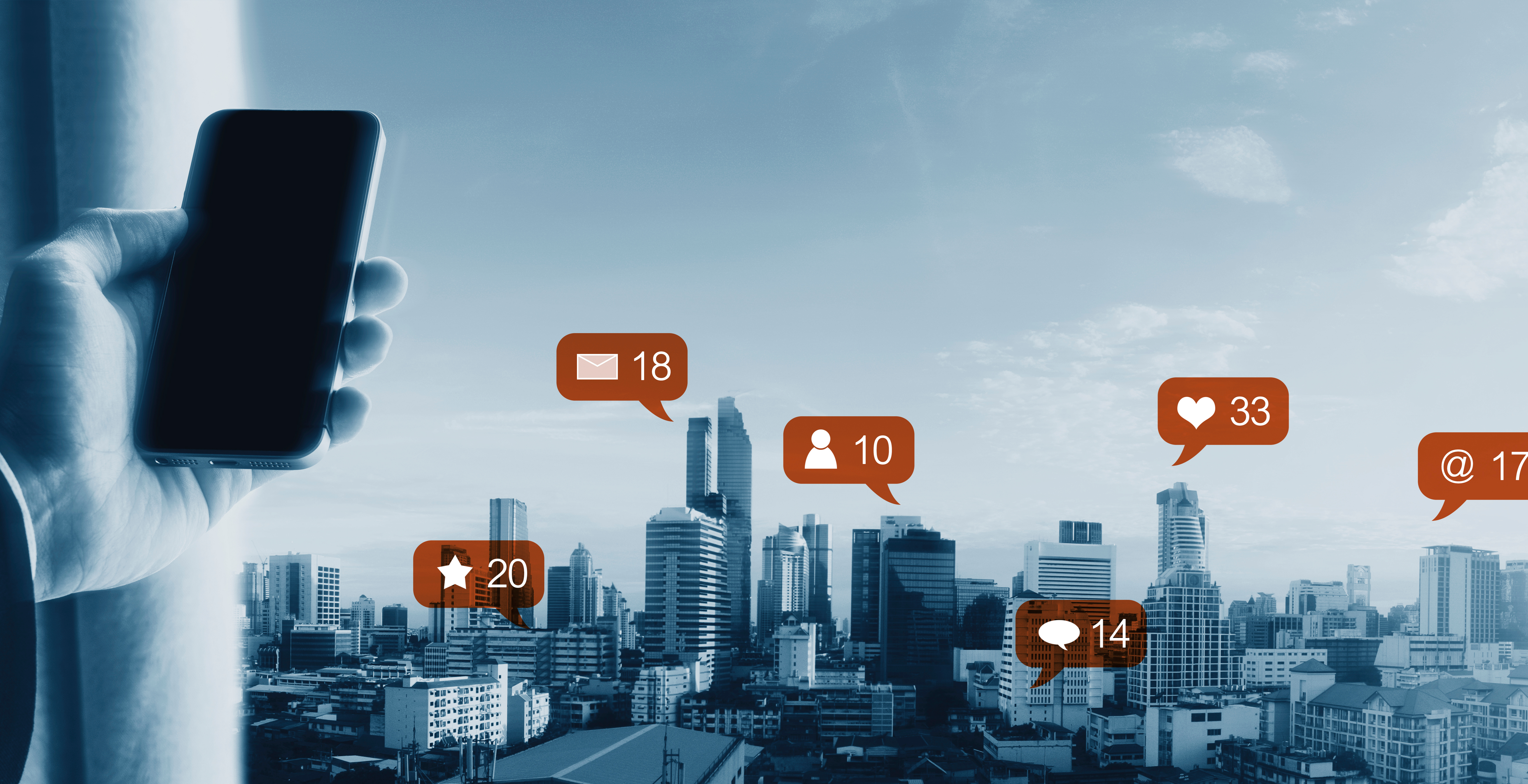 A-CAPP Paper Series
THE SOCIOTECHNICAL EVOLUTION OF PRODUCT COUNTERFEITING: HOW SOCIAL MEDIA, SOCIAL NETWORKS, AND SOCIAL COMMERCE ARE "E-SOCIALIZING" PRODUCT COUNTERFEITING
Jay Kennedy, Mae O'Dell, and Lucy Ching, 2021
EXECUTIVE SUMMARY
Executive Summary
Changes in the nature and structure of product counterfeiting schemes are largely driven by technological and social advances. One advancement that marries technological and social factors is social commerce, or the sale of goods through social media outlets. Counterfeiters have not been oblivious to the benefits offered by this growing technology and have used rapid expansions in consumerism to increase their illicit gains. Social commerce is therefore one of the primary contributors to socially driven changes in product counterfeiting schemes and is one of the most impactful non-technical drivers of significant and lasting consumer-centered shifts in product counterfeiting. Because these shifts are social in nature and derive from fluid interactions amongst social media users, it is much more difficult to determine how they will impact counterfeiting schemes in the future. Yet, it is clear that future challenges to brand protection will come from consumer-focused socio-technical innovations. As part of an ongoing A-CAPP Center research project exploring the nature and extent of online product counterfeiting schemes, we identified four unique social media-driven product counterfeiting trends:
These four trends reflect the socio-technical nature of modern counterfeiting schemes and highlight the need to better understand how emerging technologies affect human interactions in virtual and physical worlds, influence the proliferation of e-commerce and illicit trade, and impact consumer decision making. Given what we currently know about what is happening at the intersection of product counterfeiting schemes and social media, we suggest a three-pronged approach to developing a deeper understanding of e-socialization:
01
UNDERSTAND HOW NETWORK-BASED MESSAGING AFFECTS CONSUMER BEHAVIOR AND PERCEPTIONS OF DEVIANCE
The changes in language usage and certain consumers' perspectives on counterfeit products that have been identified through our work and that of others highlights the force and importance of narratives that spread information through social media channels. Social media must be used to understand how networks are impacting consumer decision making, as well as disseminating information and misinformation that is reflective of shifting social trends related to counterfeit goods. While these efforts will not, in and of themselves, turn complicit consumers away from counterfeit goods, they are essential to the development of effective anti-counterfeiting activities that are intended to address e-socialization processes.
02
EXPLORE THE GUARDIANSHIP AND OVERSIGHT POTENTIAL OF SOCIAL MEDIA PLATFORMS
An uncoordinated approach to social media platform oversight and guardianship will create a situation where certain sites are viewed as unfavorable places for counterfeiters, while other sites will be counterfeiting hot spots. While the concentration of nefarious activity to a small number of sites offers certain advantages, it also may mean that counterfeiters will adapt their behavior, language and interactions to avoid anti-counterfeiting measures on certain sites, while at the same time operating openly on other sites. Until there is some form of regulatory or self-regulatory environment to create a level intellectual property protection playing field, certain sites will continue to be prime destinations for counterfeiters and complicit consumers.
03
APPRECIATE THE SUBSTANTIVE DIFFERENCES IN THE WAYS IN WHICH PLATFORMS ARE USED BY COUNTERFEITERS AND CONSUMERS
While changes in the language used to discuss counterfeit goods can create ambiguity about the products a user is discussing, there are instances where counterfeiters are openly engaging with users in overt discussions about fake goods. These conversations offer an ideal opportunity to explore how messaging, socialization and behavior vary as individuals use covert terms and changing language to discuss their activities relative to those who openly use social media to sell, distribute and promote counterfeit goods. Understanding the various ways in which platform-based differences align with different counterfeiting strategies may lead to the development of more nuanced, and finely tailored, anti-counterfeiting interventions.
---
Social Media and Social Networks
SOCIAL MEDIA AND SOCIAL NETWORKS
THE GROWTH OF SOCIAL COMMERCE
ADDRESSING THE E-SOCIALIZATION PROBLEM
References
Akers, R. L. (1996). Is differential association/social learning cultural deviance theory? Criminology, 34(2), 229-247.
American Apparel and Footwear Association. (2021). Dupe Influencers: The Concerning Trend of Promoting Counterfeit Apparel, Footwear, and Accessories on Social Media. Retrieved from: https://www.aafaglobal.org/AAFA/Solutions_Pages/Dupe_Influencers_The_Concerning_Trend_of_Promoting_Counterfeits.aspx.
Batchelor, B. (2021, January 27). E-Tailers: Four social commerce strategies to consider in 2021. Forbes.com. Retrieved from: https://www.forbes.com/sites/forbesbusinessdevelopmentcouncil/2021/01/27/e-tailers-four-social-commerce-strategies-to-consider-in-2021/?sh=5229d1e565c8.
Busalim, A. H. & Hussin, A. R. C. (2016). Understanding social commerce: A systematic literature review and directions for further research. International Journal of Information Management, 36(6), 1075-1088.
Chu, F. (2021, February 10). Social commerce is leading the future of ecommerce. Retrieved from: https://www.digitalcommerce360.com/2021/02/10/social-commerce-is-leading-the-future-of-ecommerce/
Grigsby, J. L. (2020). Fake Ads: The Influence of Counterfeit Native Ads on Brands and Consumers. Journal of Promotion Management, 26(4), 569–592.
Haenlein, M., Anadol, E., Farnsworth, T., Hugo, H., Hunichen, J., & Welte, D. (2020). Navigating the New Era of Influencer Marketing: How to be Successful on Instagram, TikTok, & Co. California Management Review, 63(1), 5–25.
Han, H., & Trimi, S. (2017). Social commerce design: A framework and application. Journal of theoretical and applied electronic commerce research, 12(3), 50-68.
Kay, S., Mulcahy, R., & Parkinson, J. (2020). When less is more: the impact of macro and micro social media influencers' disclosure. Journal of Marketing Management, 36(3/4), 248–278.
Kim, S., & Park, H. (2013). Effects of various characteristics of social commerce (s-commerce) on consumers' trust and trust performance. International Journal of Information Management, 33(2), 318-332.
Lavin, T. (2019). How "eat the Rich" Became the Rallying Cry for the Digital Generation. Retrieved from https://www.gq.com/story/eat-the-rich-digital-generation.
Lyfepyle. (2021). Where the Phrase "Eat the Rich" Originated. Retrieved from: https://www.lyfepyle.com/where-did-the-phrase-eat-the-rich-originate/.
Subramanian, K.R. (2017). Influence of Social Media in Interpersonal Communication. International Journal of Scientific Process and Research, 109(38), 70-75. Retrieved from: https://www.researchgate.net/profile/Kalpathy-Subramanian/publication/319422885_Influence_of_Social_Media_in_Interpersonal_Communication/links/59a96d950f7e9b2790120fea/Influence-of-Social-Media-in-Interpersonal-Communication.pdf
Taillon, B. J., Mueller, S. M., Kowalczyk, C. M., & Jones, D. N. (2020). Understanding the relationships between social media influencers and their followers: the moderating role of closeness. Journal of Product & Brand Management, 29(6), 767–782.
Wang, X., Lin, X., & Spencer, M. K. (2019). Exploring the effects of extrinsic motivation on consumer behaviors in social commerce: Revealing consumers' perceptions of social commerce benefits. International Journal of Information Management, 45, 163-175.
Yahia, I. B., Al-Neama, N., & Kerbache, L. (2018). Investigating the drivers for social commerce in social media platforms: Importance of trust, social support and the platform perceived usage. Journal of Retailing and Consumer Services, 41, 11-19.
Zhang, K. Z., & Benyoucef, M. (2016). Consumer behavior in social commerce: A literature review. Decision Support Systems, 86, 95-108.