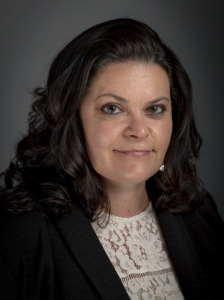 Kari Kammel (Moderator)
At the A-CAPP Center, Kari is the assistant director for education and outreach, where she works on program management and design, outreach to industry and government, professional training.  She runs the Center's executive education programming and the country's first professional certificate in brand protection and anti-counterfeiting and the Center's student internship program.  Additionally, she maintains an active research agenda on legal issues pertaining to trademark counterfeiting.  She has researched U.S. state anti-counterfeiting laws and case law, e-commerce liability for trademark counterfeiting, and the impact of culture in the Middle East on intellectual property and trademark enforcement. She enjoys working at the center because of its multi-disciplinary focus, creative solutions, and cutting-edge research.  Prior to coming to the center, she spent a significant time working, traveling, and living in the Middle East, including Egypt, Iraq, United Arab Emirates, Libya, Jordan, and others.  She was Deputy Chief of Party at DePaul College of Law's Iraq office, where she managed rule of law programs; and Deputy Executive Director in the Chicago office. She is a licensed attorney in Illinois and Michigan with a J.D. from DePaul University, an M.A. in Political Science from the American University in Cairo, and a B.A. from the University of Chicago.  She is serving her second three year term on the Academic Specialist Advisory Committee at MSU, where she has been chair, vice-chair, and chair of the promotion subcommittee. She is also an adjunct professor of law at MSU's College of Law, where she teaches Trademark Counterfeiting, Food Counterfeits, and International Intellectual Property.  Additionally, she is a member of INTA and on the anti-counterfeiting sub-committee, AIPLA, AIPPI and the ABA.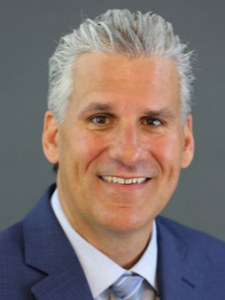 Charles Olschanski
Charles Olschanski is the Senior Director of Investigations for Tiffany and Company and he has been with Tiffany since 1997. His responsibilities include global oversight for all the internal and external investigations at Tiffany. Charles is tasked with implementing and ensuring execution of the company's global investigative strategy to include all brand protection initiatives. His previous positions at Tiffany include Regional Director of Security-West, Regional Security Manager-West and Corporate Investigator. Charles works closely and collaborates with members of local and federal law enforcement as well as key investigative firms and task forces dedicated to combating counterfeiting worldwide. Charles also maintains multiple advisory and board memberships focused on brand protection, illicit trade and global investigative task forces. Prior to Tiffany, Charles worked as a Private Investigator for a nationwide firm based in Chicago.  He has also held various loss prevention positions at several luxury retailers in the domestic US. Charles is a Certified Fraud Examiner and a Certified Forensic Interviewer and holds certificates in Data Science and Specialized Executive Training for Security Professionals from Kellogg Executive Training at Northwestern University.
Patricia Huddleston
Dr. Patricia Huddleston is a Professor of Retailing in the Department of Advertising + Public Relations. She teaches undergraduate courses in Consumer Behavior and Retail Strategy and Consumer Behavior, International Consumer Behavior and Strategic Brand Communication at the graduate level. From 1991-2007 her research analyzed the retail systems in the transition economies of Russia and Poland. She was present at a pivotal moment in Russian history, witnessing the failed coup of August 1991. She and Dr. Linda K. Good published work on Russian and Polish worker morale, Price-Quality product perceptions of Russian and Polish consumers and Ethnocentric tendencies in Russian and Polish consumers. In 1996, Dr. Huddleston spent a sabbatical in St. Petersburg, Russia, teaching the first marketing course at Leningrad Oblast University. From 1998-2007, she pioneered a study abroad program to Russia and Poland which focuses on Retail Distribution. This intensive, short term program provided the opportunity for students to gain knowledge of retailing in post-transition economies. Dr. Huddleston's research interests include customer loyalty, with a focus on food stores. A recent study drew comparisons between traditional (e.g. Kroger's) and specialty (e.g. Whole Foods) food store shoppers and found that specialty store food shoppers are more loyal than conventional store shoppers. In 2004, Dr. Huddleston spent six months in Australia at Monash University, interviewing retail CEOs for a book chapter on Retailing in Australia. As a result of the time spent in Australia, she collaborated with Dr. Stella Minahan from Deakin University on a book entitled Consumer Behavior: Women and Shopping, which was published in January 2011. Her newest research project uses eye tracking technology to identify what consumers focus on when they view retail displays and how eye movement relates to purchase behavior. She is collaborating with Dr. Bridget Behe and Dr. Thomas Fernandez from the Department of Horticulture (MSU) and Dr. Stella Minahan from Deakin University, Melbourne, Australia.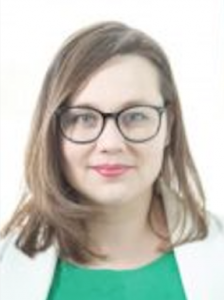 Anastasia Kononova
Anastasia Kononova is an assistant professor of advertising at Michigan State University. Media multitasking is an overarching focus of Kononova's interdisciplinary and international research that lies in the intersection of three areas: media and technology use across different cultures and social groups; psychological responses to media devices and persuasive messages; and advertising and digital literacy. Kononova's primary research interest is related to exploring media multitasking behavior, i.e. using/being exposed to multiple media at the same time. Studying media multitasking patterns reflects idiosyncrasies and commonalities of media use across markets. Such knowledge helps enhance international communication, especially with regard to using multiple platforms to convey messages effectively. Kononova has studied media multitasking not only in a cross-cultural setting but also across the lifespan, focusing on media use behaviors of older adults. A large body of Kononova's media multitasking research is devoted to exploring the effects of this behavior on cognition, emotion, rationalization, and resistance to persuasion. Kononova has found that switching between online tasks and using multiple screen devices at the same time negatively affect memory for mediated content, elicit less skeptical responses to persuasive messages (e.g., health and advertising messages), and hinder rational choices (e.g., choice of healthful snacks). In a related area of research, Kononova has explored how individuals cognitively and effectively respond to advertising messages placed in congruent and incongruent online contexts. In a recent project, Kononova focused on the use of health mobile applications (apps) and privacy concerns associated with sharing personal information via smartphones, exploring credibility judgments that individuals made of sponsored health mobile apps. Kononova's word appeared in highly ranked peer-reviewed journals, such as Computers in Human Behavior, Cyberpsychology, Behavior, and Social Networking, International Journal of Communication, Journal of Health Communication, Journal of Medical Internet Research: mHealth and uHealth, and others.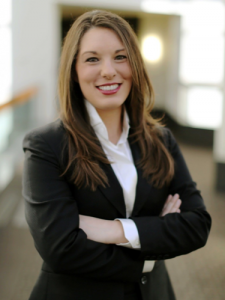 Staci DeRegnaucourt
Staci is a Principal Attorney at Quinn IP Law and an integral part of the group's trademark division. As a registered patent attorney with an engineering background, Staci understands and resolves her clients' complex legal and technological challenges, while maintaining a versatility in the IP space that has earned her a reputation for quality and efficiency among her clients in the United States and internationally. Staci maintains a business- minded and worldwide approach to intellectual property, and focuses her practice on applying holistic strategies to transform brick-and-mortar intellectual property into assets that drive growth and protect marketplace position. Staci serves a diverse client group from Fortune 100 companies to emerging start-ups and provides a full range of intellectual property services, including trademark, copyright, and patent clearance, procurement, licensing, and enforcement; IP portfolio and brand management; anti-counterfeiting; trade secret and unfair competition; startup and early stage consulting; and IP due diligence. Highlights of Staci's trademark experience include working to combat counterfeit goods in international markets using the USTR process, implementing an intellectual property management system for a subsidiary of a large publicly-traded company, and drafting and negotiating global trademark agreements to resolve multinational opposition proceedings. She also supports clients in the preparation and prosecution of patents in a variety of technical areas, including, sporting goods and equipment, building products, automotive technologies, tooling and control strategies for automated manufacturing systems and operations, among other fields of invention. Staci has also represented plaintiffs and defendants in patent, trademark, and copyright infringement litigation matters, as well as in proceedings before the Trademark Trial and Appeal Board (TTAB) and the International Trade Commission (ITC). Staci has been named as one of World Trademark Review's Top 1000 trademark attorneys each year during the period of 2015-2020, receiving a Gold Ranking in each of 2019 and 2020. Staci has also been named a "Rising Star in Intellectual Property" by Michigan Super Lawyers from 2017-2019, and was recognized by DBusiness Magazine as a 2016 Top Lawyer in Intellectual Property & Patent Law. Staci holds a Bachelor of Science degree in Civil Engineering from Michigan State University and a Juris Doctor from Michigan State University College of Law (magna cum laude), where she was a Dean King Scholar and served as an Articles Editor for the Michigan State Law Review, as well as the President of the Intellectual Property Law Society.